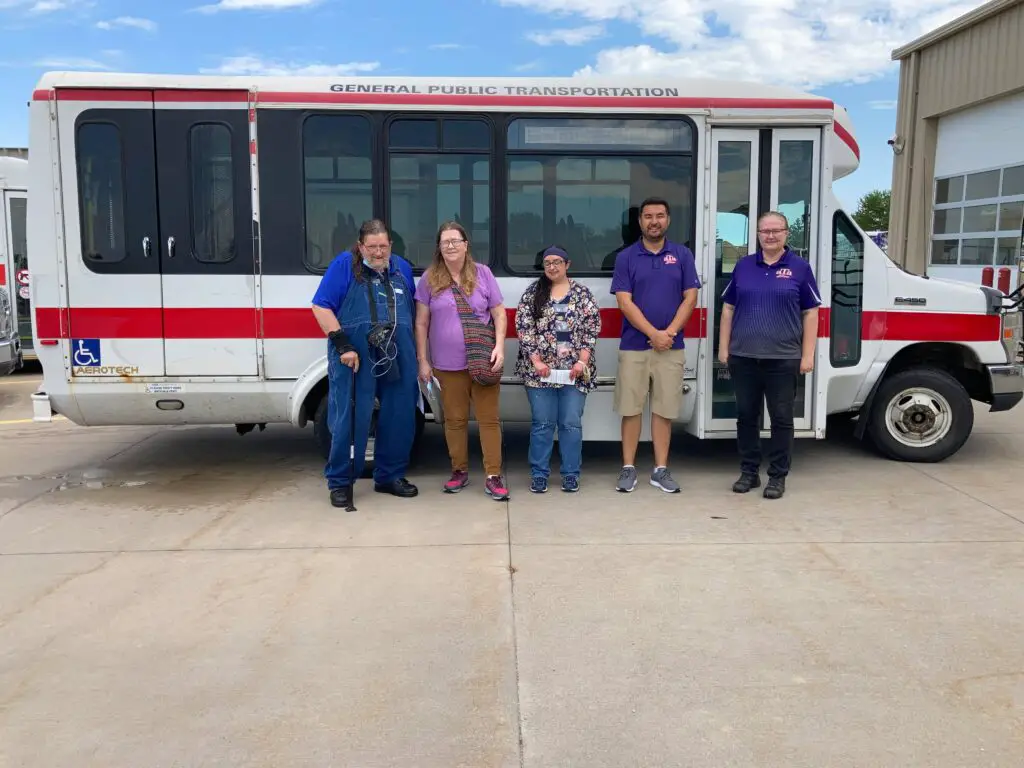 A 12 person passenger bus, retired by the Flint Hills Area Transportation Agency, was officially donated to Morning Star CRO Friday.
Morning Star Inc. CRO serves clients in substance abuse recovery or suffering from severe mental health matters. Elizabeth Stitt is the a driver and peer support specialist with Morning Star. She says having this bus will help the organization tremendously, since many of their clients can't drive.
The agency currently serves about 70 Manhattan residents. Stitt talks about how Morning Star helped her come over her struggles with isolation.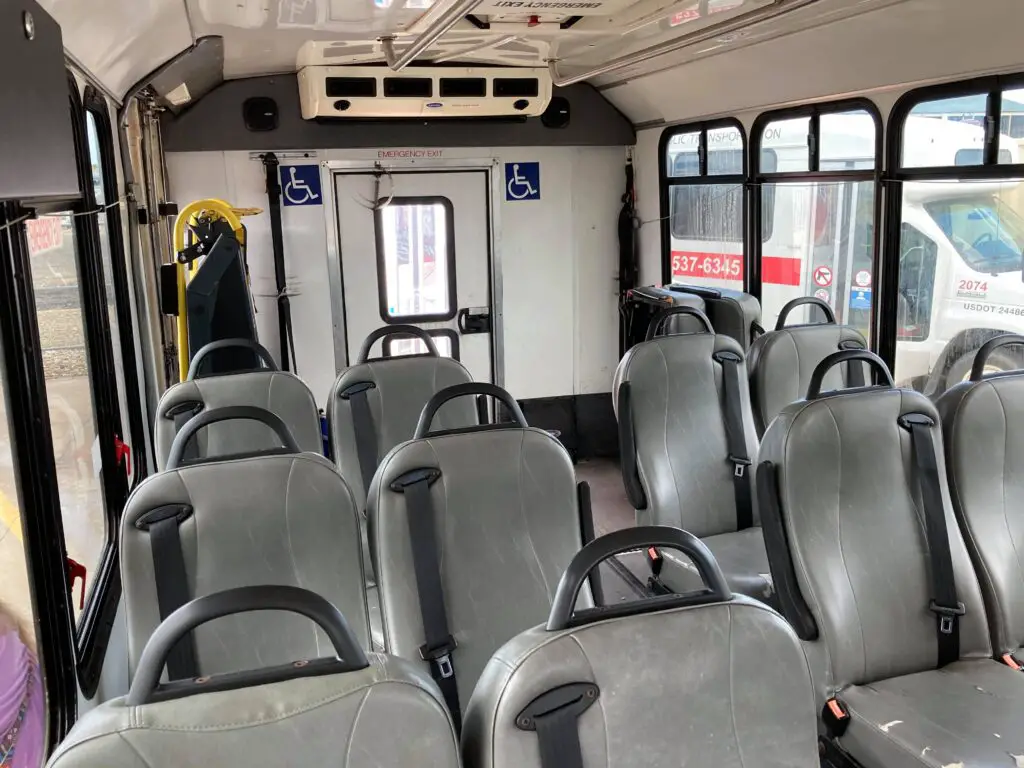 Morning Star co-executive director Richard Stitt explains more about Morning Star's mission.
Bookkeeper and peer support specialist Angela Chapes explains who they aim to help.
Flint Hills ATA says the bus has about 280,000 miles on the chassis, but less than 100,000 miles on a newer motor.