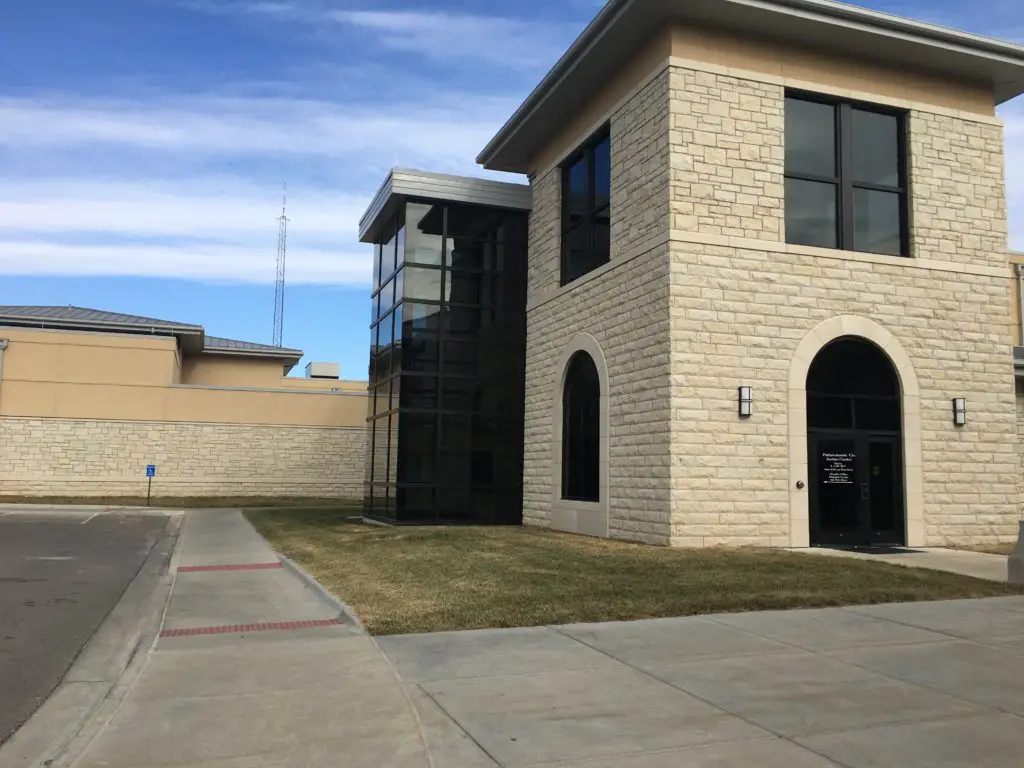 The Pottawatomie County Sheriff's Office may soon take over dispatch for the Wamego Police Department.
During a Monday budget work session with the county commission, Sheriff Shane Jager said he was approached by Wamego City Manager Stacie Eichem about that possibility. Jager says Wamego has struggled in recent months to staff the dispatch center.
"Also, with Wamego they have four full time dispatchers right now, one part time dispatcher. I would request that we have four additional dispatchers to help with the additional traffic," Jager said.
Jager told county commissioners that his office has already taken overnight shifts from WPD.
"From 11 p.m. to 7 a.m. they flip the switch and all the calls come to the Sheriff's office and we dispatch for their police officers," he said.
In addition, the Pott County Sheriff's Office is also dispatching Wamego police officers on the weekends after 3 p.m. Saturday and Sunday until 7 a.m. the following morning due to staffing shortages.
Commissioner Dee McKee says she supports more streamlined communications between agencies.
"I'm in favor of moving in that direction and having comprehensive dispatching across county lines to Wabaunsee and other places if it makes sense. I'm willing to do it either way," she said.
Commission Chair and former Pottawatomie County Sheriff Greg Riat suggested having three full time dispatchers to cover the shifts going forward. He also favored a cost-share agreement with Wamego for two years during a potential transition.
"I would have no trouble asking them at least for a couple years to cost share with us to get us in a position where we can work into this. I get it we do dispatch for the entire county, but just to go cold turkey sometimes isn't the easiest thing in the world," he said.
Pottawatomie County is proposing a cost share that would have Wamego paying $120,000 in 2022 and $60,000 in 2023.
The Sheriff's Office is also requesting an additional jailer for the Pottawatomie County Detention Center. Jager's budget request also a request additional security needs for the jail. Assistant County Administrator and finance officer Heather Gladbach says the county will pay for those services out of the sheriff's budget rather than the jail budget as it had done previously.
"In 2022 that shifted from jail back to the Sheriff's department so that's why it's pretty much even, even though they're requesting an additional position, that's why the budget is not reflecting that," she said.
The detention center budget as proposed reflects a 6.3 percent increase in 2022 (about $56,000). The Sheriff's budget shows a 7.2 percent increase (about $221,000), as the Sheriff's Office explores the possibility of taking over dispatch for the Wamego Police Department. Gladbach says the budget presented Monday was reflective of adding four new employees to the payroll.
"Just under $35,000 per employee so about $140,000 there. For the total benefits, I calculated as if each of these four people were going to take family coverage on health insurance to be conservative. So the total between the two is about $238,000," she said.
Sheriff Jager says he plans to approach Wamego city officials about a cost-share option for the dispatch transition in July.