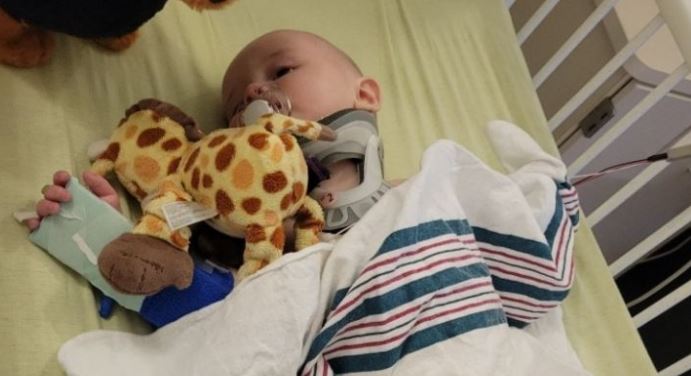 The grandmother of a 5-month old baby injured last week in a suspected child abuse incident has set up a GoFundMe page for the boy and his mother to cover medical expenses. The mother reportedly has no car, medical insurance and had recently moved to Manhattan from Colorado, about a month ago.
During the morning hours of July 15, baby Lunix was found unconscious and unresponsive at the home of the mother and her roommate. He was eventually life flighted from Manhattan to Kansas City with severe injuries, consistent with shaken baby syndrome. The injuries include a brain bleed, a broken collarbone, and a possible neck injury.
The mother of the child, Lillith Adams, was reportedly at work at the time of the 911 call and had left the baby in the care of her roommate, 20-year-old Gerald Hartman III, who now faces single counts of child abuse and aggravated battery, and remains jailed in Riley County on a $100,000 bond. Online court documents allege Hartman knowingly shook the baby.
Hartman appeared in Riley County District Court Friday, via his jail cell and will next appear for an Aug. 10 status hearing at 1 p.m.