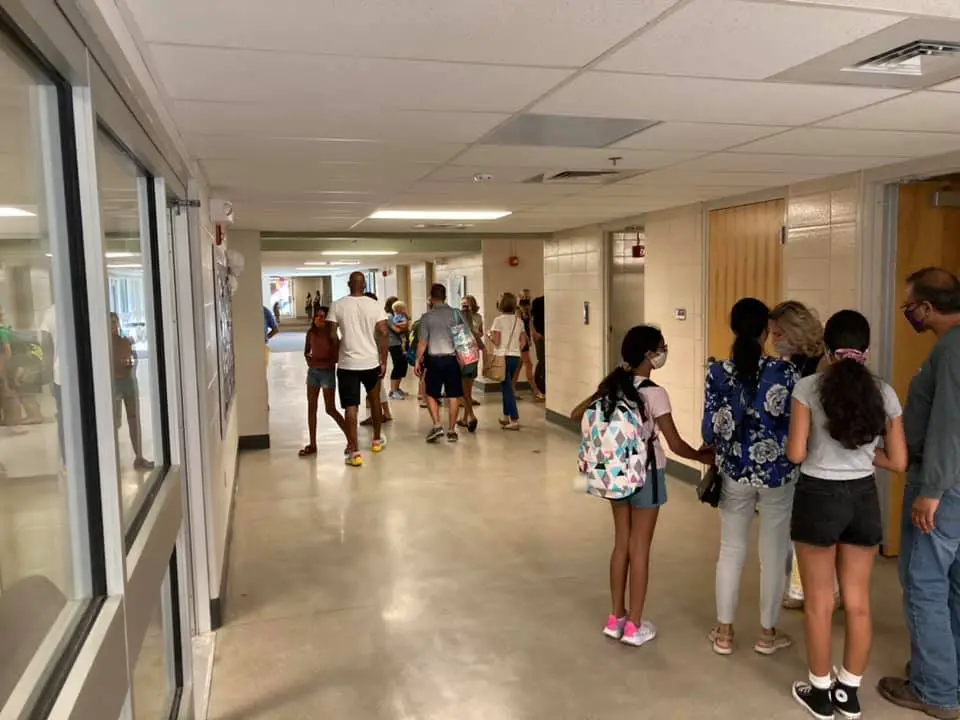 Students are back in classes today at USD 383 Manhattan/Ogden Schools.
Wednesday is a half day for all students. The first full day of classes is Thursday. Students and staff are required to wear masks in all indoor school spaces, regardless of vaccination status.
Unlike last fall when students attended class remotely and in person in a hybrid mode, all students this year are back in the classroom five days a week on site.
It's also a pivotal year for the school district, with the opening of the brand new Oliver Brown Elementary School in Blue Township. Sixth graders also have new scenery this year making the jumps from the elementary schools to the middle schools.
Existing schools including Frank V. Bergman, Lee and Marlatt Elementary schools have new expanded parking lots while Manhattan High School's expansion is continuing.