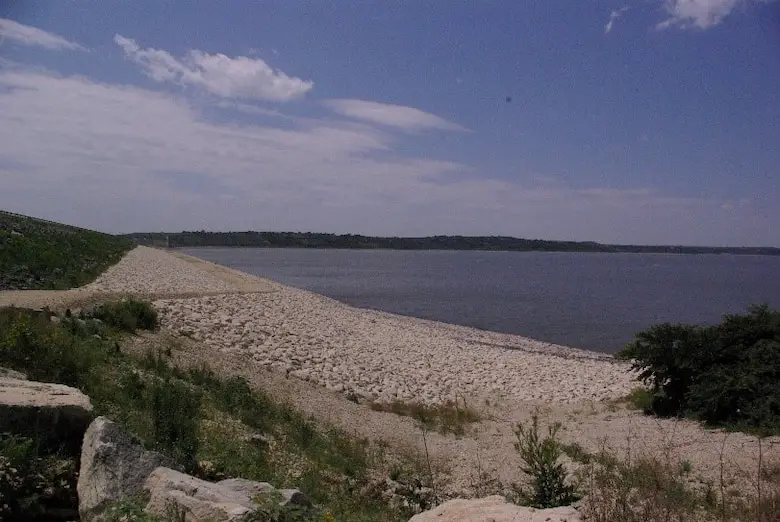 Bank fishing along the face of the Tuttle Creek dam won't be permitted after Labor Day.
The U.S. Army Corps of Engineers, Kansas City District announced Monday that an upcoming construction project to repair rock overlay (riprap) on portions of the upstream side of the dam will start Sept. 7. It will require closure of public access, including the east and west dam parking lots and the entire upstream face of the dam. That includes all pedestrian and bank fishing.
Much of the existing rock overlay was heavily degraded due to prolonged high waters in 2019 when the dam reached near capacity.
It's anticipated the closure will remain until this initial phase is completed sometime in early 2022. No road closures are expected and additional work will be planned as project funds allow.