Time is running out for the many thousands of Americans and Afghan civilians fleeing Afghanistan ahead of President Joe Biden's Aug. 31 deadline to withdraw troops.
Fatima Jaghoori is a Kansas State University student, who served in Iraq with the U.S. Army. Her husband, also was a combat veteran, died serving in Afghanistan during Operation Enduring Freedom. She shared her story this week with News Radio KMAN. (The entire interview is shared at the bottom of this page.)
Her family knows the Taliban violence all too well. They fled the region, emigrating to the U.S. in 1999 following her father's murder at the hands of the Taliban. Their road to the U.S. had its own hurdles and she says they spent some Now as many face violence and almost certain death, Fatima is working desperately to get the rest of her family and others out of Afghanistan to safety.
"I don't think I'll ever forgive myself if I didn't do everything I can to help the Afghans that stood alongside American soldiers, the Afghans that my husband fought alongside, that my brother fought alongside, help them get through all of their missions. We cannot just leave people, or abandon them… it's inhumane," she said.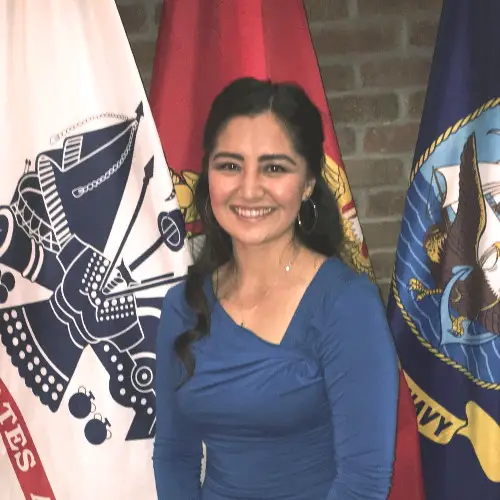 Fatima has reached out to the Kansas congressional delegation, but the response has been slow. She says there is no time to wait.
"I have a family that's literally waiting in Kabul to avoid getting killed, because they're directly related to U.S. American soldiers, and U.S. American veterans. Not one, but two of them. I don't know what other credibility I need to get some sort of solid support, but it's not happening," she said.
Fatima has been working diligently to try to bring her uncle, who was involved in an IED blast in 2013 alongside American troops, to freedom.
"He ended up having to flee Kabul and burn his paperwork and everything to avoid getting sought by the Taliban. So his leg got his infected and I have a lot of other family but they did not serve and they do not have the appropriate documentation. I wish I could save everybody but I know there's a lot of bureaucracy you have to go through, but goodness gracious that layer is thick," she said.
Fatima says she's been in contact with her relatives during this crisis and says the mood has been one of terror and uncertainty.
"They can't stay in one place. They have to keep moving and find a different person to go to as some are not going to be opening their doors anymore because they're all so terrified of the Taliban coming in and checking people. They're checking for paperwork and people are burning any documents they have because they're terrified," she said.
Fatima is pleading that her efforts don't fall on deaf ears. She says she believes President Biden would do everything in his power to find his own son if he were stuck in Afghanistan. She's hoping for that same response to be given to her family and the countless others trying to escape.
"The 31st of August is not adequate time to get people out. We are leaving thousands and thousands of people behind. Thousands who risked their lives to stand alongside us. It is a hard deadline to meet and it's going to lead to a lot of casualties and it's going to be devastating after," she said.
According to the New York Times, one administration official has estimated that more than 100,000 people need to be evacuated,. That number could be actually much higher given that some 250,000 Afghans who worked with the U.S. still haven't been evacuated.
Fatima says her heart goes out to the numerous young women and girls who've had their career and schooling aspirations crushed by the return of the Taliban regime to the area. Others have been forced to destroy their artwork and instruments in an effort to not be killed.
"That to me is heartbreaking. I've done a lot of crying and I just broke down in my basement and was crying for days," she said.
She sought support from the Flint Hills Veterans Coalition shortly thereafter.
"The outpouring of just support and love was so overwhelming," she said.
She urges anyone wanting to help the effort to get informed, reach out to their elected officials, whether at the federal or state level, to even the local level with the Manhattan City Commission.
A number of organizations are working to evacuate as many civilians as possible. To learn more visit alliedairlift21.org. Veterans and others connected with the military are using the hashtag #DigitalDunkirk to unite on social media and help thousands flee the Taliban.
Local residents can reach out to Sen. Moran, Sen. Marshall or Rep. Mann's office as well as the Flint Hills Veterans Coalition.
The full interview with Fatima Jaghoori can be heard below.
0826-Fatima Jaghoori Interview