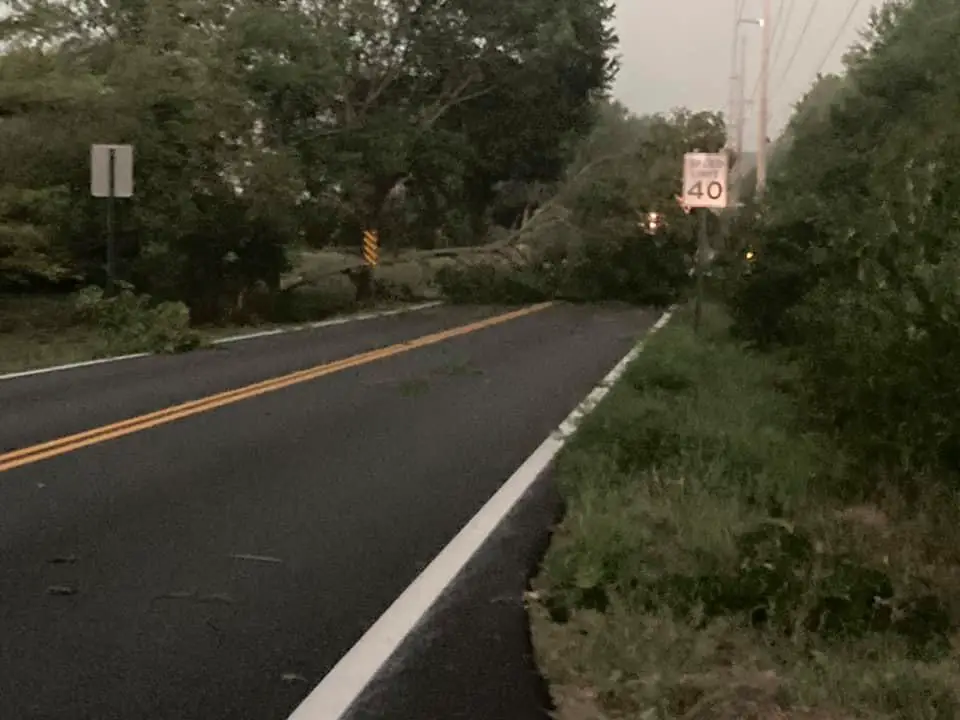 Severe storms moved through Riley and Pottawatomie counties Friday night, packing strong winds along the way.
In Manhattan, the storm pushed through the city around 7:30 p.m. with wind gusts ranging from 50 to 70 mph according to the National Weather Service. A large tree limb fell into the road along Marlatt Ave. between Browning Ave. and Tatarrax Drive. This resulted in a nearly two hour power outage for residents in the northwest part of town, including the traffic signal at Browning Ave. and Kimball Ave. According to Evergy, some 1,300 residents were left in the dark Friday evening, with power restored to most in the area by 9:30 p.m.
Residents in the Tatarrax Hills area were being asked to limit water usage until power was restored at nearby lift stations, but the city reported that power had been restored to those lift stations by 10 p.m. Manhattan's main water treatment plant and wastewater treatment plant had power and remained fully operational.
Elsewhere tree limbs were down across portions of Riley, Geary and Dickinson counties. No significant damage or injuries had been reported as of 10 p.m. Friday night.
If you've got storm damage photos, you can share them to news@1350kman.com.