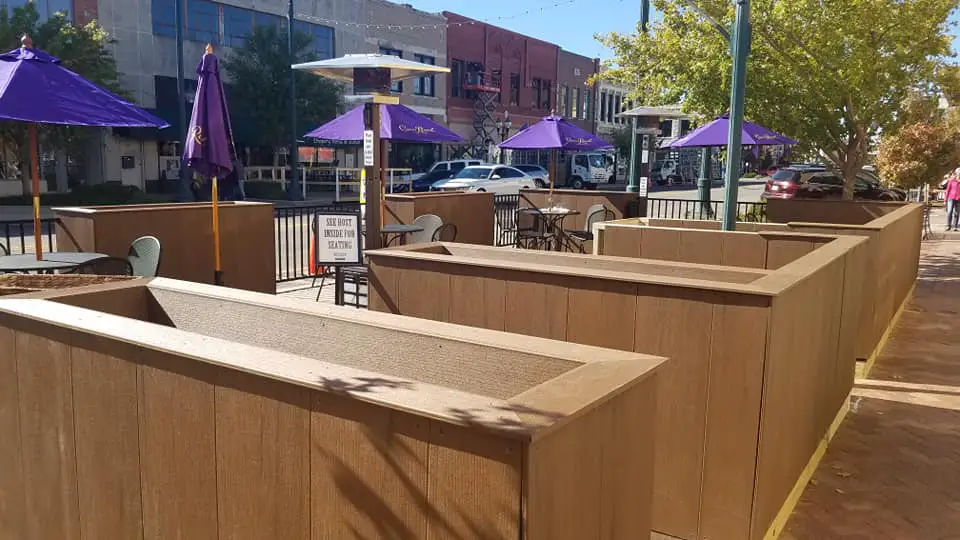 Downtown Manhattan officials are making plans for the biggest Third Thursday event of the year, which will coincidentally also be the last of 2021.
Director of the Downtown business group Gina Scroggs says they're throwing a street festival the evening of Sept. 16, which will see Poyntz Ave. closed from 3rd Street to Juliette Ave. from 5 to 8 p.m.
Scroggs says downtown is also looking forward to a re-branded Taste of Downtown on Oct. 5, which is now called Plates and Pours and involves local bars and restaurants.
0901-Scroggs Plates and Pours
Tickets for Plates and Pours are available at downtownmhk.com.
Scroggs adds that downtown business owners are hopeful that this month's event serves as a glimpse into the potential for future downtown events.
Downtown and Aggieville businesses are actively collaborating with city officials, to create a new ordinance that would relax open container restrictions in a closed off outdoor setting. That would involve street closures that would allow residents to carry their drinks from place to place in a controlled setting. Downtown Manhattan Executive Director Gina Scroggs says it's something businesses want and the community deserves.
Riley County Police Department Director Dennis Butler spoke about the subject KMAN's In Focus Aug. 27 and said his agency is providing input to city and business officials about the legal logistics of such an ordinance.
While discussions are still in the early stages, Scroggs is optimistic it will happen. Three commissioners, Mayor Wynn Butler, Aaron Estabrook and Mark Hatesohl voiced support for changes during the city's Aug. 3 meeting. Commissioner Usha Reddi wasn't as enthusiastic and Linda Morse felt the changes are unnecessary.
As for the downtown dining platforms, Scroggs says she also believes those will become a permanent fixture for downtown restaurants. Businesses are already making plans for the holiday season and a new challenge pitting business owner against business owner for best decorated platform. It's called Nights of Lights.
0901-Scroggs - nights of lights
There will also be a downtown holiday open house Nov. 14 from 10 a.m. to 5 p.m.
Scroggs says the platforms have been well utilized by customers and a big reason downtown has flourished in its economic rebound since pandemic shutdowns in early 2020.
In addition to the Christmas festivities being planned, downtown businesses are also anticipating a return of All Treats Day in advance of Halloween. It will be held Friday, Oct. 29 from 4 to 6 p.m. as Halloween falls on a Sunday.