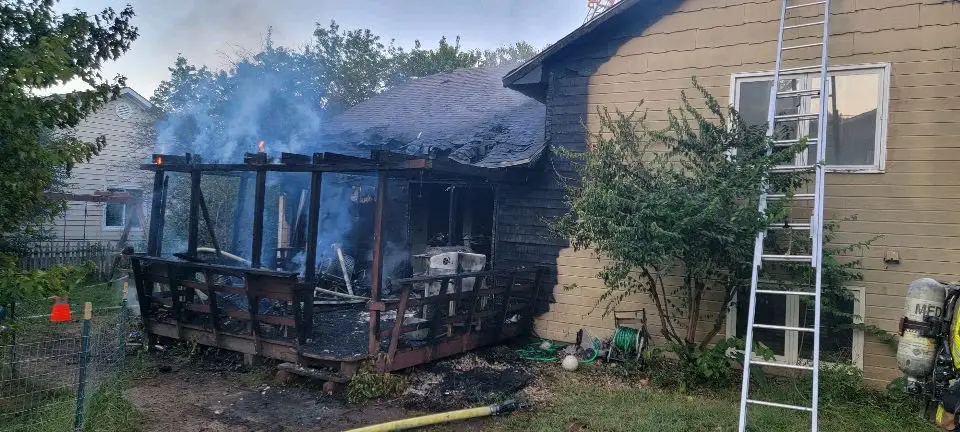 Update – 6 a.m. Thursday
Fire investigators have determined that a house fire in northwest Manhattan Tuesday evening was accidental.
The Manhattan Fire Department says the fire, at 3341 Effingham Drive, started as a result of improperly disposed of smoking materials. Firefighters rescued six pets from the fire and two of them died from their injuries. No other injuries were reported.
Total loss from the fire is estimated around $320,000.
Original story – 9 p.m. Tuesday
A family was displaced Tuesday evening after fire ravaged their home in a northwest Manhattan neighborhood.
The Manhattan Fire Department says it received a report just after 6:30 p.m. for a house on fire in the 3300 block of Effingham Drive. Crews arrived to heavy smoke billowing from the two-story home and fire showing from the rear of the structure.
Five dogs and one cat were rescued from the home. Two pets succumbed to injuries on scene. The residents were not home at the time of the fire.
The fire reached a second alarm before being contained within 40 minutes. Loss is estimated at $260,000, with an additional $60,000 in losses to the home's contents.
The cause of the fire remains under investigation.
The homeowner is listed as Michele Ulmer.