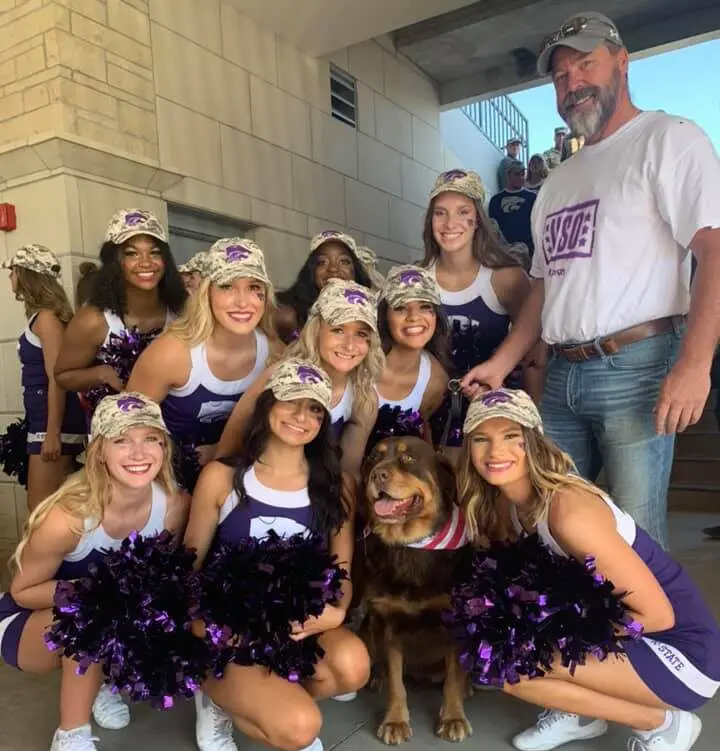 A new staff member will soon be coming on board to the USO Kansas Program and Center at Fort Riley.
Executive Director Mark Claussen spoke Wednesday about Farley, a service dog trained to identify people who are anxious, depressed, or struggling with other mental health issues.
USO has partnered with Kansas City based nonprofit Warriors' Best Friend, which trains service dogs for disabled veterans. The organization has expanded the program to provide facility dogs.
The organization utilizes shelter pets that have been identified as having capabilities to pick up on these types of issues among people. It in turn gives those dogs a second purpose.
Farley attended the tailgate during Fort Riley Day at the K-State vs. Nevada football game and was a big hit. He'll officially debut with the Fort Riley USO chapter on Oct. 12.