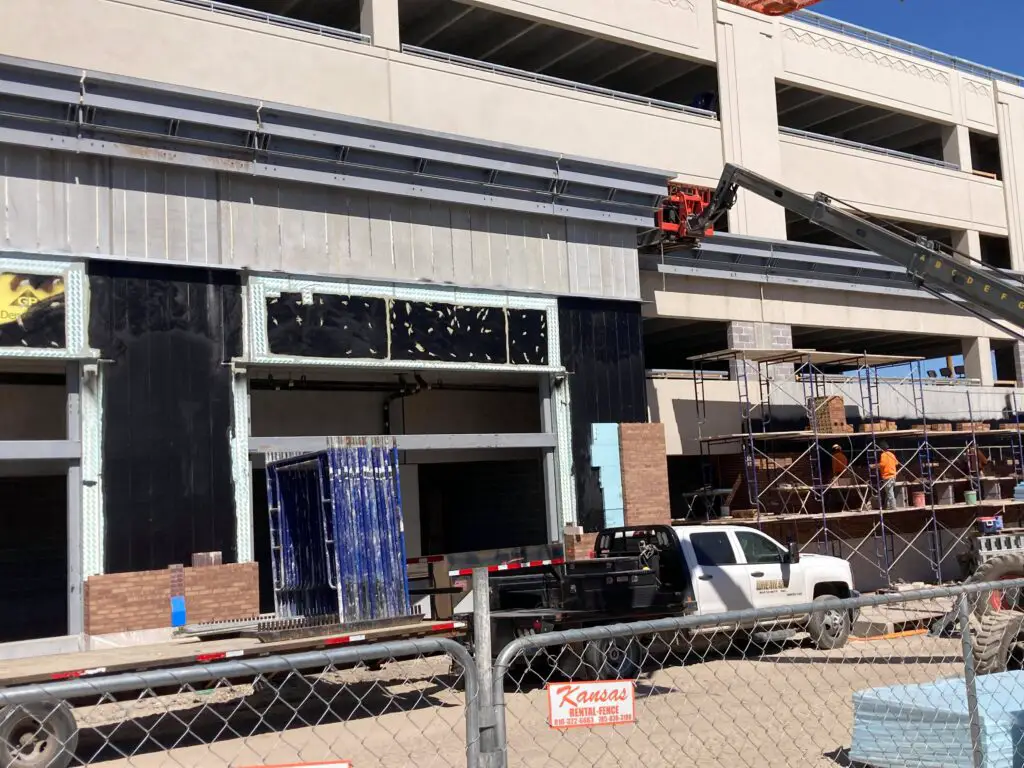 Ten months after breaking ground on the Aggieville parking garage, the project is starting to take shape.
Last month, a change order was approved to install a necessary fire suppression system, which Manhattan city staff admittedly overlooked. City Manager Ron Fehr provided a progress report during KMAN's In Focus.
Fehr says the next phase of construction involves the streets surrounding the garage, which will start once crews finish up at 14th and Anderson as well as 14th to Manhattan Avenue, which is slated for reconstruction from Fremont to Bluemont Ave.
The city is planning to rebuild all service connections off those new manes to each business or entity.
Included, in the overall project will be an eventual new raised platform at Manhattan Ave. and Moro Street, similar to what's in place at 3rd and Humboldt by Manhattan Town Center.
Fehr says the project will also include some temporary changes to some of the Aggieville traffic patterns.
Plans for the Mayor's Christmas tree lighting and festivities should not be interrupted by construction, but may require some adjustments. The city will make announcements if necessary closer to the holiday season.