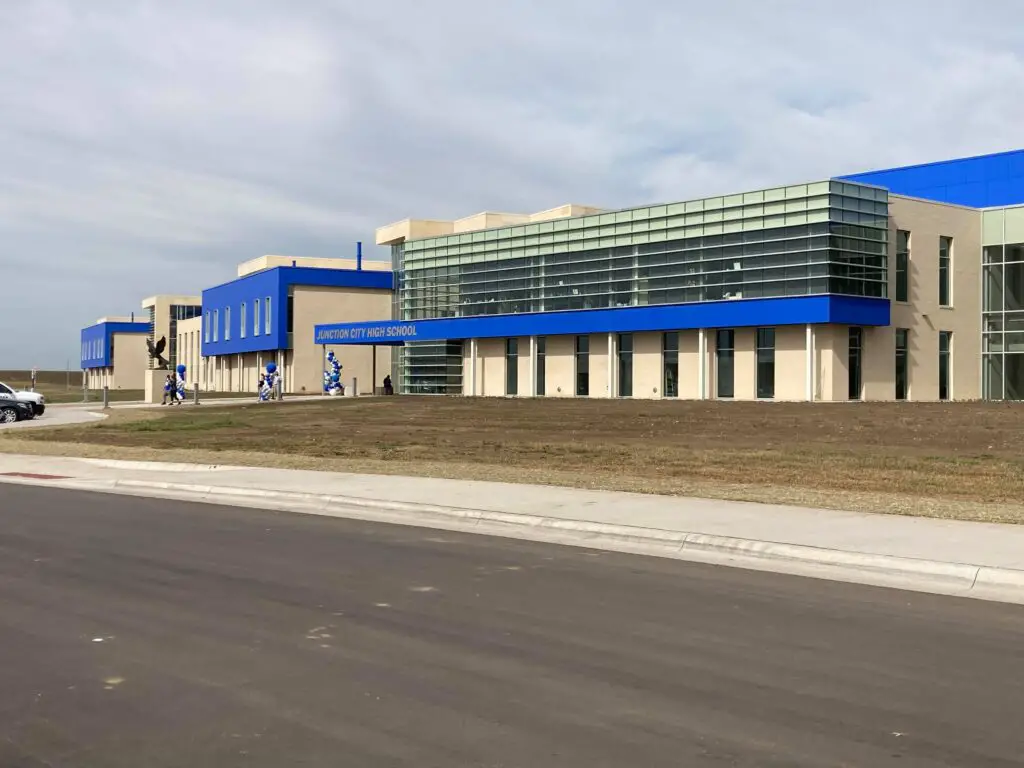 An alleged threat made against Junction City High School over social media Wednesday morning was determined to be a false alarm.
According to a Facebook post by Junction City Police Wednesday, it was determined the threat was not directed at the high school but rather a different high school in another state. It's unclear what school the threat was directed at, but JCPD says it is in contact with authorities in that jurisdiction.
USD 475 Geary County Schools confirmed this in a statement late Wednesday afternoon and said school was not disrupted and activities continued as normal. Classes will resume Thursday as scheduled.
Superintendent Dr. Reginald Eggleston said "the safety and wellbeing of students and staff is always a priority for the district."