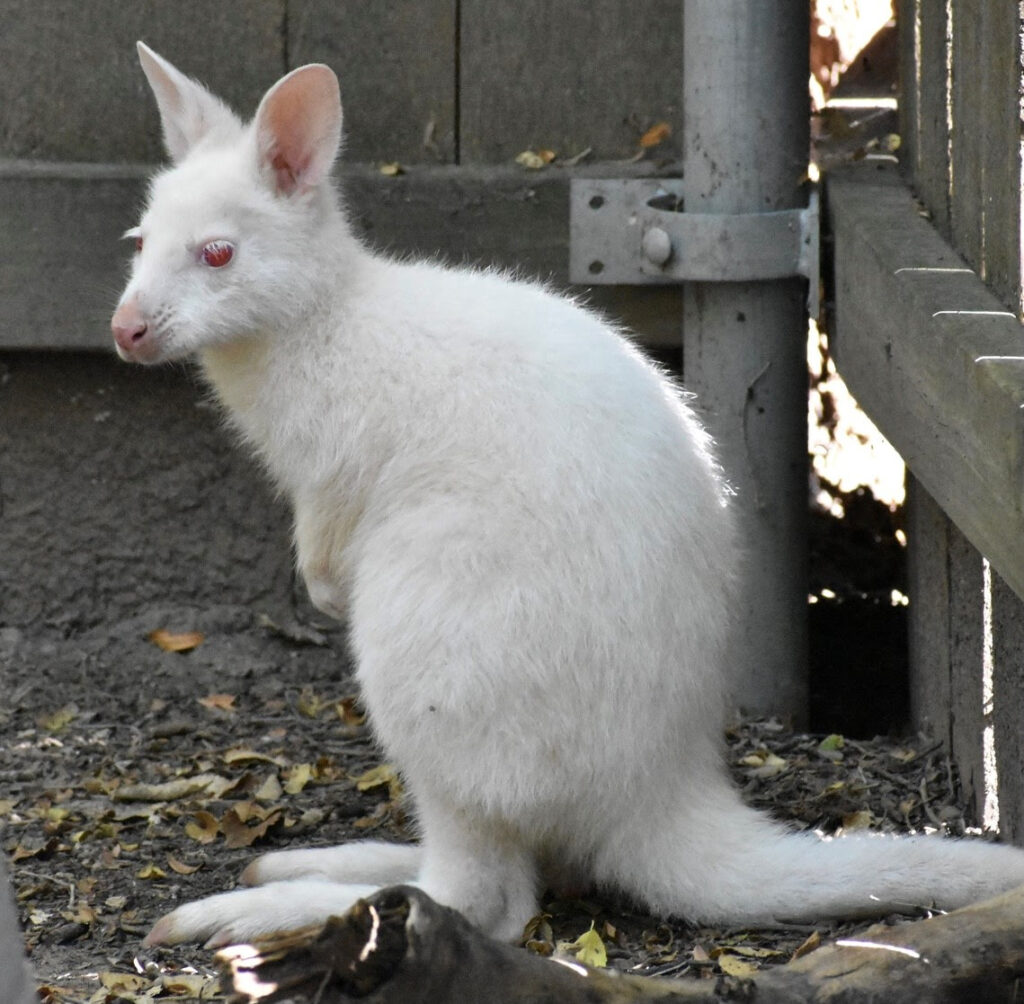 Sunset Zoo welcomes the only albino wallaby in the nation.
Marketing and Development Officer for Sunset Zoo Melissa Kirkwood says, the public is welcome to come see him, though he may be hiding in the familiar tall grass much like his native Australian grass lands.
Kirkwood says, it is a genetic abnormality, his mother has had other wallabies before this and albinism was not a factor.
Baby Bruny was named after an island in Tasmania where albino wallabies are highly populated.