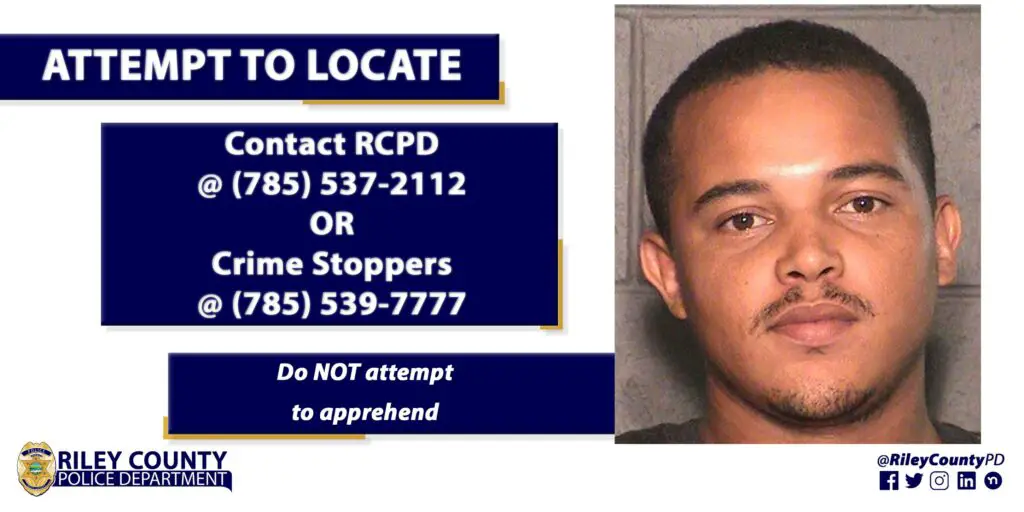 Riley County Police are asking the public's help tracking down a Manhattan man with an active warrant.
John Galloway is wanted for failure to appear for a trial surrounding aggravated burglaries in December 2019 and January 2020 as well as an attempted aggravated burglary and separate theft, both from January 2020. The trial was slated to begin Tuesday in Riley County District Court, with Judge John Bosch presiding.
Anyone with information as to Galloway's whereabouts are asked to contact RCPD or Crime Stoppers.