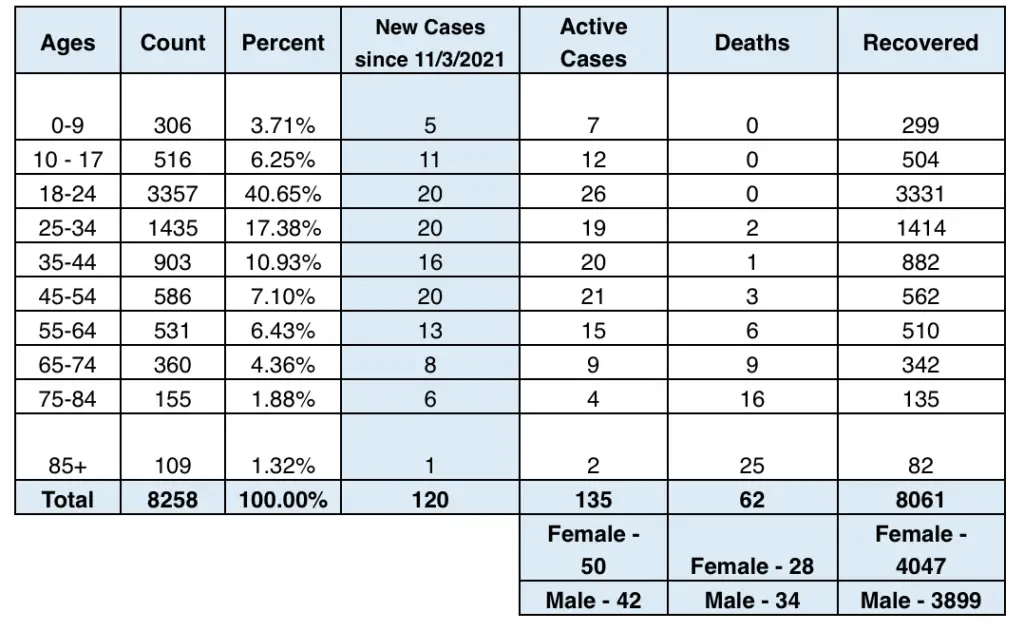 Two more Riley County residents have died after recently testing positive for COVID-19.
The health department said Wednesday a 61-year-old unvaccinated woman died Nov. 5 after testing positive two-and-a-half weeks earlier. A fully vaccinated 82-year-old man also died Sunday after testing positive just six days earlier. The county has now seen 62 COVID-related deaths.
In addition, 120 new positive coronavirus cases were noted in Wednesday's report. That's nearly three times as many new cases as was seen last week. It's also the first time since late September that new cases for a one week period topped over 100. The county recorded 30 additional recoveries since last week's report.
Five COVID-positive patients are hospitalized locally, including one unvaccinated patient in the Intensive Care Unit.
Riley County Statistics for November 10
Total positive cases in Riley County Residents: 8,258

Total active: 135

Total recovered: 8061

Total deaths: 62

Total variant cases: 256
POSITIVE RATE
Week 44 (October 31 – November 6) 5.2%
70 positive

1351 total tests
Week 43 (October 24 – October 30) 3.1%
37 positive

1204 total tests
Two-week average: 4.19%
107 positive

2555 total tests