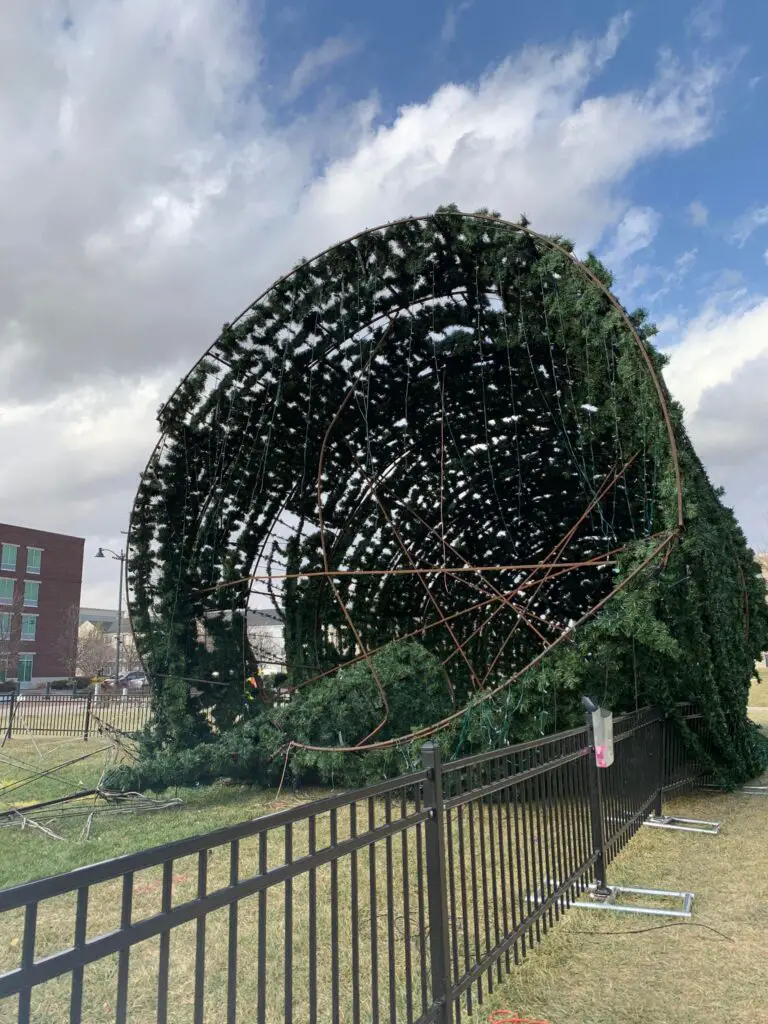 Carriage rides are continuing this weekend in Blue Earth Plaza, the final weekend they will be offered.
Rides will resume from 5 p.m. to 8 p.m. Saturday and Sunday. Organizers canceled the event for Friday, due to wind damage at the Festival of Lights Wednesday, which also damaged some of the light features, including the 68 foot lighted Christmas tree.
Crews were seen disassembling the tree Friday and putting it away for the remainder of the holiday season, along with the lighted tunnel.
Donations to Whoville, Inc., the organizers of the annual light show in Manhattan, can be made through mhkfestivaloflights.com.