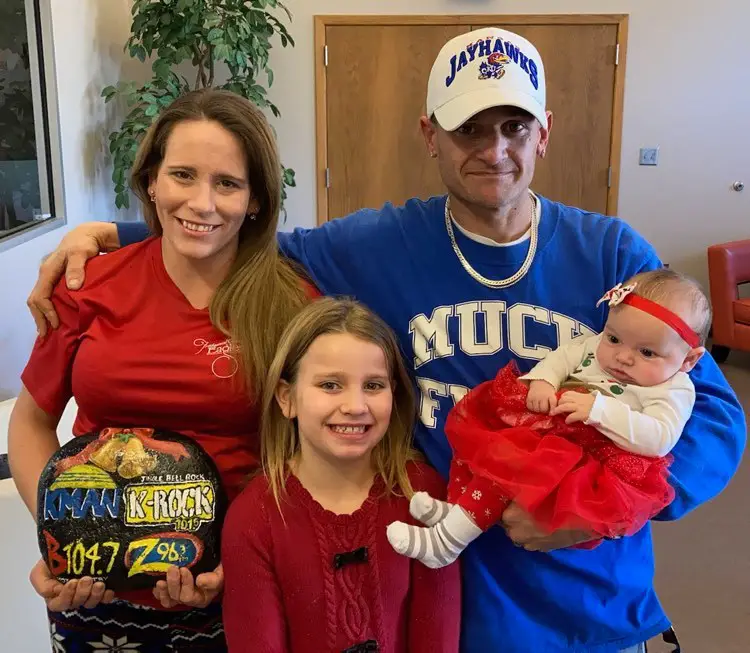 The hunt for the G. Thomas Jewelers, Godfrey's Ranges and Tactical Supply Jingle Bell Rock came to an end Friday, wrapping up another year of the annual Manhattan Broadcasting Company holiday contest tradition.
This year's winners, Desiree and Michael Mulleneaux ,found the rock in Manhattan's Warner Memorial Park.
The Mulleneauxs determined from the clues that Stagg Hill was the starting point for the hunt and determined that the park was a natural green for its disc golf course, referring to another clue stating an elf's favorite color being green.
This is the first time the Mulleneauxs have found the rock in their three to four years hunting.
They are the winners of a prize package including more than $3,000 in cash and prizes. This year's sponsors included G. Thomas Jewelers – Godfrey's Indoor Ranges and Tactical Supply – Goblin Games – BD4 Distributing – Qdoba – Spirits of 76 in Wamego – MidState Mechanical – Karsmizki Locksmith – Wildcat Fitness and Fun – KState Credit Union and Alex's Affordable Eye Care.