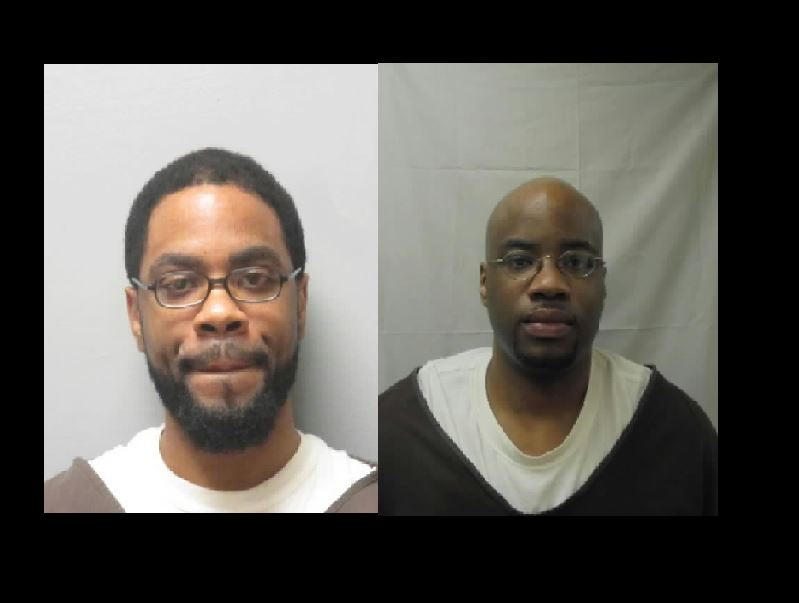 The Kansas Supreme Court has affirmed the death sentences for the Carr brothers, who took part in a horrific crime spree in December 2000 in the Wichita area.
Jonathan and Reginald Carr murdered five people and robbed and kidnapped another in a series of three crimes, including a quadruple murder in east Wichita. Each was convicted of four counts of capital murder, one count of first-degree murder and 13 counts of rape. The Carrs were also linked to a carjacking and robbery of another man and the shooting death of another woman that same month.
Deputy Riley County Attorney David Lowden wrote the brief in the case. He tells KMAN that justice has been served.
"I know that there was some Manhattan connection to one of the victims and it's affected a lot of people. They've patiently waited to get this great result. I haven't talked with them at this point, but will be reaching out at some point. I know they are thrilled by this result," he said.
Lowden, who previously worked in Sedgwick County, has spent well over a decade on the case as a special prosecutor, and helped get the Carr' brothers convictions upheld in 2012. The Kansas Supreme Court vacated the death sentences but the state sought and was granted a writ of certiorari by the US Supreme Court, which later reversed the decision and remanded the case back to the Kansas Supreme Court.
"This isn't the end of the process, but it's definitely the beginning of a new process," Lowden said.
The state court held in its decision that capital punishment doesn't infringe on inalienable right to life under Section 1 of the Kansas Constitution.
Attorney General Derek Schmidt released the following statement, upon the Supreme Court's decision Friday:
"The legal path to this day has been long and winding for the victims and their families, for the Wichita and Sedgwick County community, and for all of Kansas, but today's decisions by the Kansas Supreme Court are welcome confirmations that although the wheels of justice may turn slowly they do ultimately propel us all forward. Absent a successful request by the defendants for the U.S. Supreme Court to again review the case, which seems unlikely at this stage, today's decisions will conclude the direct appeals in this case with the result that both defendants stand convicted of capital murder and sentenced to death as Sedgwick County juries determined to be appropriate so many years ago.
"This does not mean the litigation in these cases is concluded because the defendants now have the opportunity, under both state and federal law, to seek further judicial review of their cases. But completing these direct appeals is an important milestone in the path toward justice for the horrific crimes these defendants committed and the innocent lives they took."
You can read the full opinions on both brothers' cases below.
90044_1

90198_1