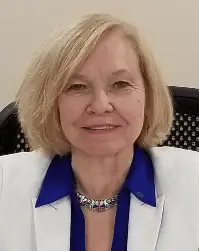 A Pottawatomie County commissioner has suggested that Riley County hasn't done its homework on the benefits it has received from being a member of the Flint Hills Regional Council.
During commissioner comments Monday, Dee McKee, who serves as Pottawatomie County's representative on the Regional Council board, stated the primary mission is to support Fort Riley from being shut down. She says Riley County's decision to not pay the increased dues, which amount to about $4,000 more annually, has left other government members within the 24-member council feeling somewhat slighted.
"All of the small counties that joined to support Riley and Geary County in keeping the base reduction crack process, are now all standing there going, so we're going to do this and Riley County isn't going to play in the game," McKee said.
The new proposed dues for members is based on the 2020 Census at a 90 cents per-capita rate. Previously those dues were calculated at a 60 cents per-capita rate, based on 2010 Census numbers. Riley County was paying around $9,100. The new figure for 2022 would equate to approximately $13,000.
Earlier this month, Riley County Commissioner John Ford told KMAN he took issue with the fact that the council was approaching members for the increases after budgets had been already been set and wasn't fond of using taxpayer dollars to pay off a loan. McKee says the council plans to re-engage Riley County to reconsider due to a disconnect among the current commission.
"One of their challenges is that they have two commissioners who have never gone to a Flint Hills Regional Council (meeting) and their newest commissioner Kathryn Focke, who is very interested, has only had a chance to go to Zoom meetings while we did restructure and changing of leadership. It's been one of those politically interesting times where you can make an assumption, but not really understand the issue," she said.
McKee, along with fellow Regional Council board members, including Manhattan Mayor Linda Morse and Wamego city commissioner Richard Weixelman, plan to take part in that meeting with Riley County in the next two weeks. It's not clear when that meeting will take place.
The Flint Hills Regional Council meets monthly. Their meetings are open to the public and can be found on their website.