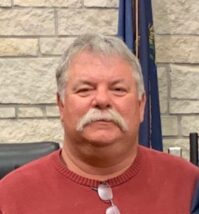 Pottawatomie County commissioners are hoping to correct some issues within its Public Works Department in 2022.
During Monday's departmental update, Commission Chair Greg Riat took issue with the fact that some residents are catching structural deficiencies on bridge maintenance on some structures before public works crews are even aware.
Assistant Public Works Administrator Lance Forgy admitted to Riat they are supposed to be reviewing structures routinely, in addition to its contracted inspectors, even though that isn't always the case.
While he agreed with Commissioner Riat's assessment, Forgy noted the county used to have a dedicated position to cover some of these items.
Riat contends that the county should be providing clearer data on some of these concerns going forward, including better tracking of equipment usage and mileage.
Riat also took issue with some of the concerns raised in the past regarding Public Works' fleet of vehicles, including motor graders. He's hoping more extensive data can be provided to commission come budget time to assess the needs.
County Administrator Chad Kinsley told Riat the county staff are happy to provide any data, assuming commissioners are clear on what type of data they wish to see.
The county previously paid for a GPS system which tracked equipment mileage and how often blades were used on county roads, but Kinsley said Monday that program was discontinued by commissioners in 2017 or 2018 due to its price tag. Commissioners seemed interested in potentially revisiting that at a later date, but took no action on the matter.
The county continues to also be without a Public Works Administrator, a position that has remained vacant for over a year now, since the resignation of former Administrator Peter Clark in December 2020.