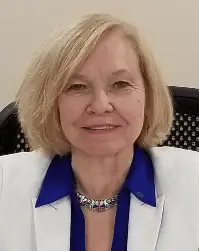 Pottawatomie County commissioners have moved the needle ever so slightly toward a future bridge to connect Junietta Road to Marlatt Ave. in Riley County.
In a 2-1 vote Monday, commissioners approved applying for a grant through the governor's recently launched Building a Stronger Economy (BASE) program. The program offers new opportunities to help support infrastructure development and advance economic development opportunities statewide.
Commissioner Dee McKee said Monday while it may not ultimately lead to an alternative route to Hwy 24 over the Big Blue River, it's worth a shot.
"To say that it's something that's very significant to the operation and growth of this county and if you don't start, even if you trip, if you don't start, you're never going to get the side of having it in position when there's money to do it," she said.
Projects submitted are required to document how they were delayed or affected negatively from the COVID-19 pandemic and resulting negative economic conditions. A minimum 25 percent match is required by the applicant. Commission Chair Pat Weixelman reluctantly supported the motion to apply.
"We've approached this thing from five or six different directions over the past. We haven't had a county-county-city meeting for who knows (how long). You could go into that meeting and bring it up just like we have in the past, and as soon as you walk out the door it gets thrown in the trash can," he said.
McKee says there may be more money from the federal level now than has been available in the past. She says she's not afraid of failing.
"It may fail, but then I'm not so afraid of that as to not try," she said.
McKee hopes, if successful, the grant would spark an engineering study for a bridge that would link Junietta Road in Blue Township to Marlatt Ave. in Manhattan. Any proposal though likely will need some support from Riley County.
"My thought was going to the (Manhattan) Chamber and get the people who worked with NBAF for letters of support. Not doing it would not be taking any risk at all. I guess I'm a bit of a risk taker on this one simply because of the discussions about new businesses on our side based on the need," she said.
On KMAN's In Focus Tuesday, Riley County Commissioner Greg McKinley was asked by a Pottawatomie County resident his thoughts on any future bridge project. He says the problem is the added expense it would bring to infrastructure improvements on the Manhattan side in the Northview area.
"I don't see the value in it. The state has said before they would rather see Hwy 24 improved even to six lanes rather than trying to add roads to move up to a Marlatt bridge," he said.
Weixelman continues to be skeptical of the project ever getting off the ground.
"When it all boils down to it, you've got a $30 to $40 million project that we're the only ones interested in doing it. It just doesn't really work well that way," he said.
Commissioner Greg Riat was the lone no vote on the matter but did not explain his vote Monday.
BASE grant applications are due by February 28.
The 2020 Census showed Blue Township and southwestern Pottawatomie County to be among the fastest growing areas in Kansas. USD 383 opened Oliver Brown Elementary this past fall and also owns additional property northeast of that school, where it's presumed it may seek to build a second high school in the next 15 to 20 years, which would likely bring more growth to the sprawling area.