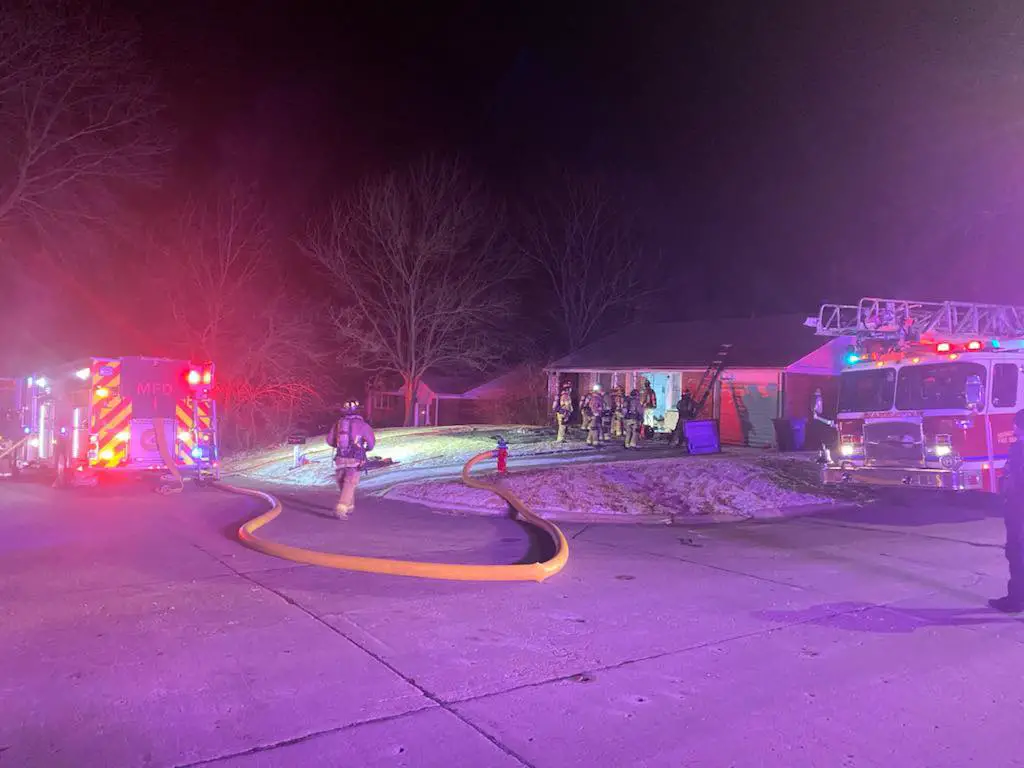 The Manhattan Fire Department says overloaded electrical circuits led to a house fire Thursday night.
Crews were dispatched just after 9 p.m. to 2087 College View Road. Upon arrival, visible smoke was showing from the building's roof. The fire was contained within 20 minutes.
According to the fire department, there were multiple space heaters plugged in which caused the overload on the electrical system.
Both of the home's occupants got out safely and were not injured.
Total loss is estimated at roughly $50,000.
The fire department reminds the public of the following safety tips regarding space heaters:
Keep all combustible materials at least 3′ from the heater.
Only plug space heaters directly into an outlet.  Never use an extension cord or power strip.
Use caution not to exceed the rating of the circuit in the home's electrical system.  If a breaker trips, the circuit is likely overloaded.  If you have breakers that keep tripping make sure to get a qualified electrician to inspect the electrical system.
Always use portable heaters on the floor.
Turn space heaters off when the space is not occupied.
"City ordinance requires that a furnace must be able to maintain a temperature above 65 degrees,"  according to Fire Marshal Jake Powell.
He says those living in rental properties should talk with their landlord and if they still don't have sufficient heat, he advises calling the Risk Reduction Office at 785-587-4506.