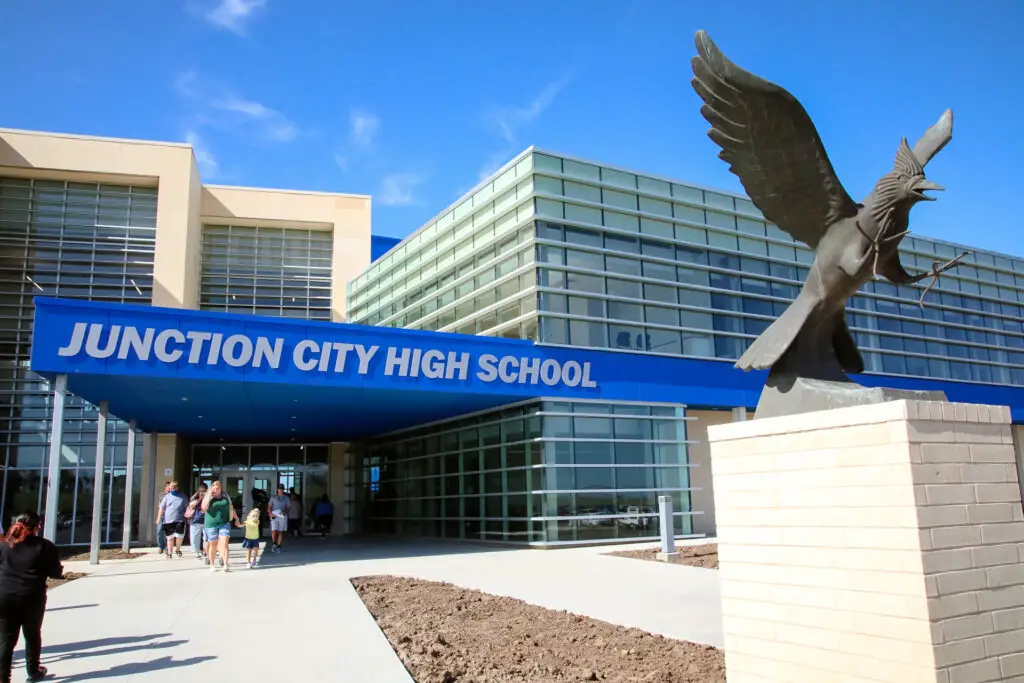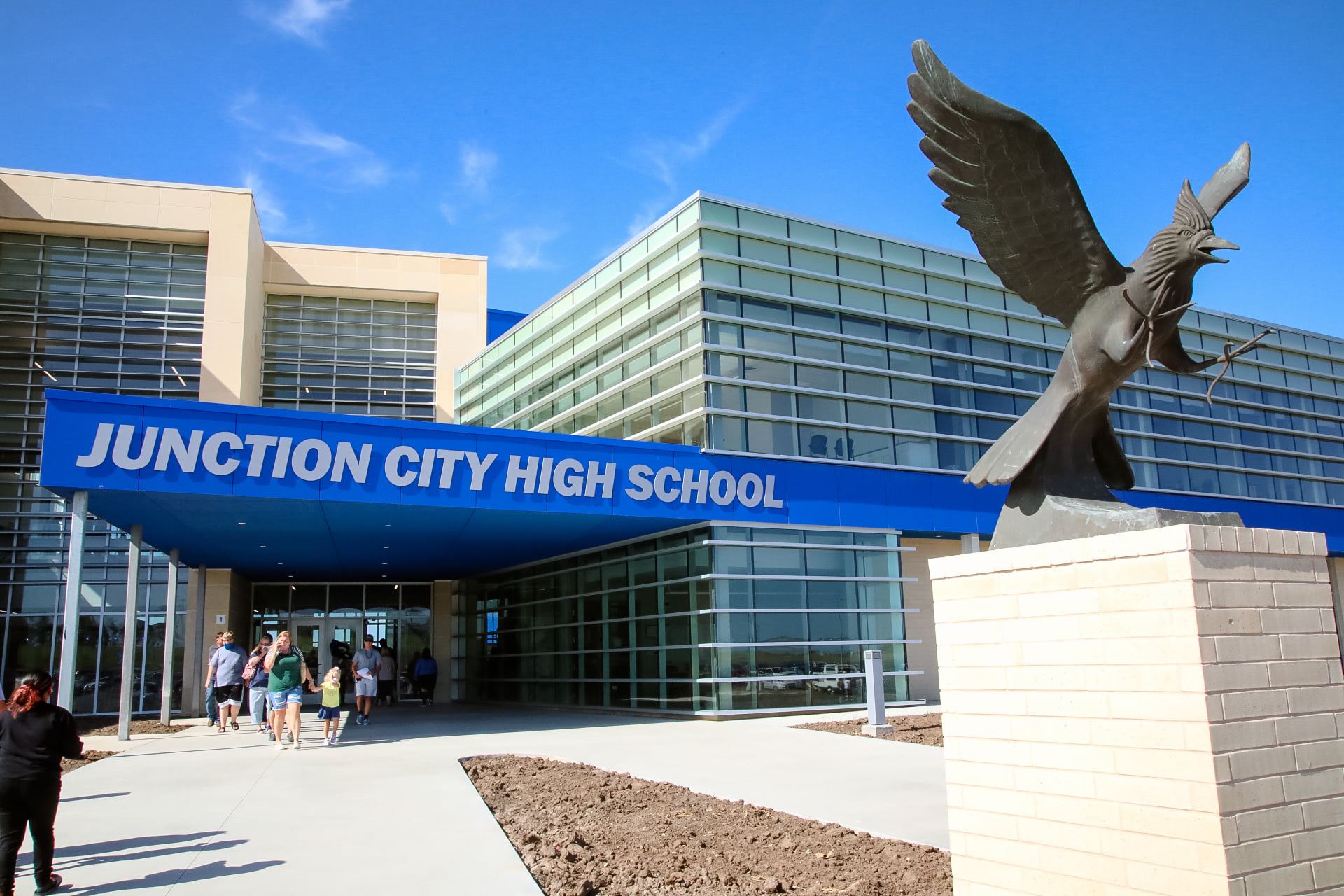 A total of 14 Junction City High School students involved in altercations at the high school last week have been suspended, according to multiple media reports.
The Junction City Police Department is continuing to investigate the case. The Junction City Union reports that after the fights, JCPD worked with high school staff and USD 475 administrators to determine who was involved and discussed next steps Monday to discourage fights in the future.
The fights reportedly broke out in the cafeteria area around the same time last Thursday. Police have not had any students come forward with any motives. Students are being encouraged to pass along information to administrators or student resource officers.
Superintendent Reginald Eggleston will join KMAN's In Focus Wednesday morning at 9:06 a.m.