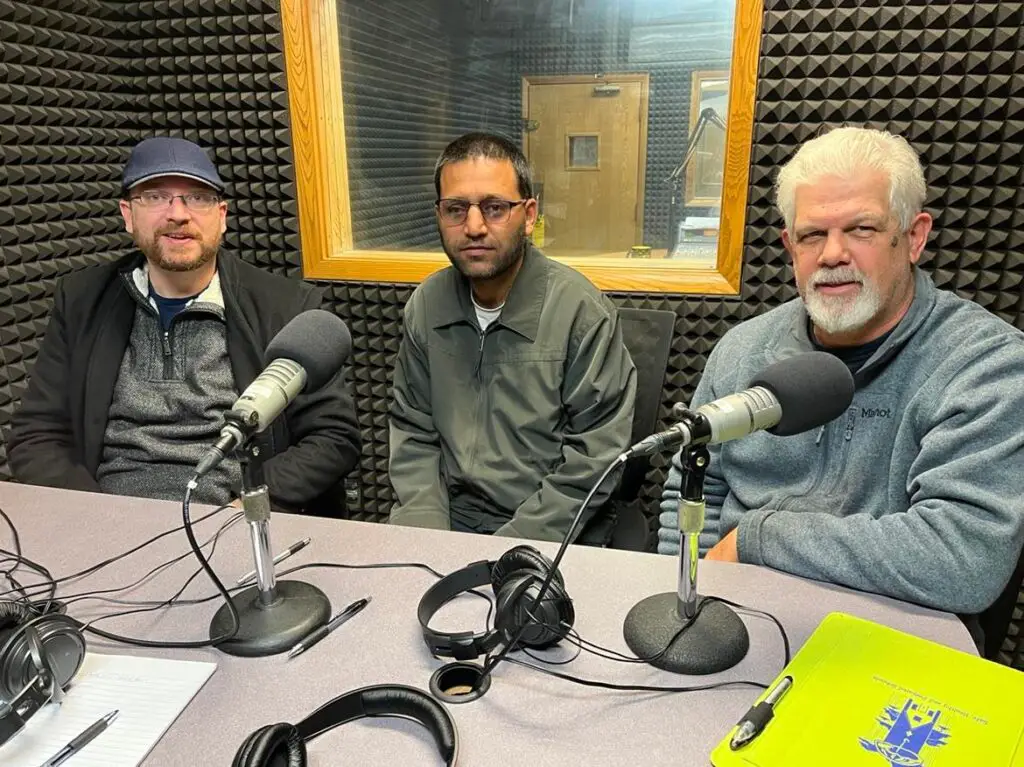 Several Afghan families have now resettled in Manhattan, seeking a new start, after instability developed in Afghanistan last summer amid American forces withdrawing from the region.
Among those now calling Manhattan home is Idrees Khalil, who with his family of six, are among nine families to have been resettled into a Manhattan neighborhood over the past two weeks, thanks to support from the Manhattan Afghan Resettlement Team (MART). They've been in the Manhattan area now for a few months. Khalil says initially, he planted his roots in his home country, but noted things took a sharp turn last August.
"I had a dream for myself, for my kids and for my whole community. But the situation became worse and I decided to leave Afghanistan," he said.
Khalil had regularly received security, political and social updates, working as a legal representative for a Department of Defense funded project. His job included obtaining work permits, managing visa and licensing renewals for exports for a DoD contractor
As tensions escalated, with the Taliban waging a new campaign of direct assaults on major cities, Khalil knew he had to get his family out of the country.
But doing so proved challenging as thousands began fleeing and the security conditions worsened. Khalil recalls the day they ultimately reached the Kabul airport.
"In a few feet (away) a suicide bomber killed around 200 people, including U.S. Army personnel. The effect of that attack still exists in my mind and my family's minds. But fortunately we managed to enter the airport and we were warmly welcomed by U.S. Army personnel and other personnel," he said.
Once out of Afghanistan, Khalil's family spent four days in Qatar, before being brought to Germany and eventually to Virginia, where he spent four months trying to get resettled. He was able to connect with Matiullah Shinwari, a Pashto interpreter living in Manhattan. Shinwari is a long-time colleague and friend of Manhattan Housing Authority Executive Director Aaron Estabrook. Shinwari was Estabrook's interpreter when he was stationed as a U.S. Army Sergeant in the Kandahar province in 2009.
Khalil says he appreciates the support his family has received since arriving in Manhattan.
"So I am lucky and I am very much hopeful that one day we will also be a stakeholder of this community. We want to be a strong member of this community and do something for the community. The community gave us lots of things, now it's our responsibility to do some things," he said.
Khalil's two children are enrolled in school at Lee Elementary. Khalil adds that as each day goes by the family is becoming more comfortable in their new surroundings.
"I'm lucky that I ended up in Manhattan and I will see the future of my children will be bright because they are studying in a good quality school. That is a good thing. I love the city, I love the people and I say God bless you Manhattan," he said.
MART is currently connected to 111 Afghan families in Manhattan, including 67 children and 44 adults. Two more families will be moved into permanent housing within the next month.
There are still many ways the community can support these families. Estabrook says primary needs include legal support for immigration documentation. The allies worked with military personnel overseas and Estabrook says any way they can streamline the process of getting them on the path to citizenship is appreciated. Many of these Afghan families need help with transportation and so Estabrook says MART is looking for partnerships to land some of these families some vehicles.
"Transportation is hard. If you're listening and your child is graduated but you still got his car, maybe you can give us a good deal on that car that has 80,000 or 120,000 miles on it. We'll put it to good use with some Afghans transporting their children to appointments and to school," he said.
To donate or learn more about the MART program here in Manhattan, visit allieswelcome.com. Khalil was our featured guest on KMAN's In Focus Thursday, March 10. You can hear his interview segment below.
You can read more on Khalil's personal story of struggle below.
Story of Personal Struggle - Mohammad Idrees_edits