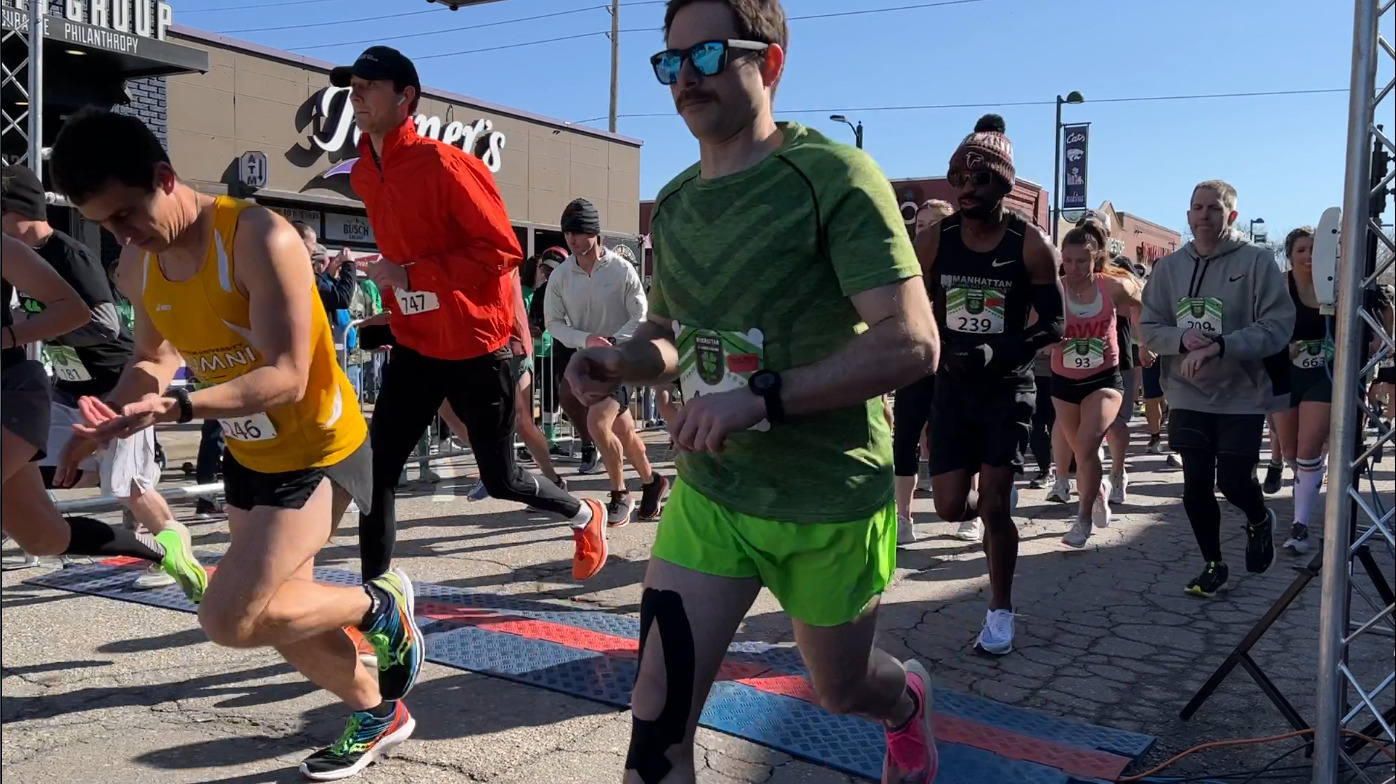 One of Manhattan's oldest traditions returned Saturday with the 44th annual St. Patrick's Day road races and parade.
The event included a 2 mile fun run and walk and the annual Marvin Hachmeister 10K road race through Aggieville. Among the participants was Joe Wagenblast, who says this event is one of his favorites.
Max Steffensmeier was one of hundreds of participants to take part in the 44th annual run, Manhattan's oldest running event.
0319 - M. Steffensmeier 1
Running alongside him was his mother Tina Steffensmeier, and she explains why she enjoys this event.
0319 - T. Steffensmeier 2
In the two mile run/walk Eddie Grier crossed the finish line first with an overall time of 11 minutes and 36 seconds. For the Marvin Hachmeister 10k, Peter Ramundo finished first with an overall time of 35 minutes and 8 seconds.
Kite's provided free beer to adults who crossed the finish line. The parade capped off the day's events. This year's grand marshal was Sheryl Ballard.
Full race results can be found here.
This slideshow requires JavaScript.