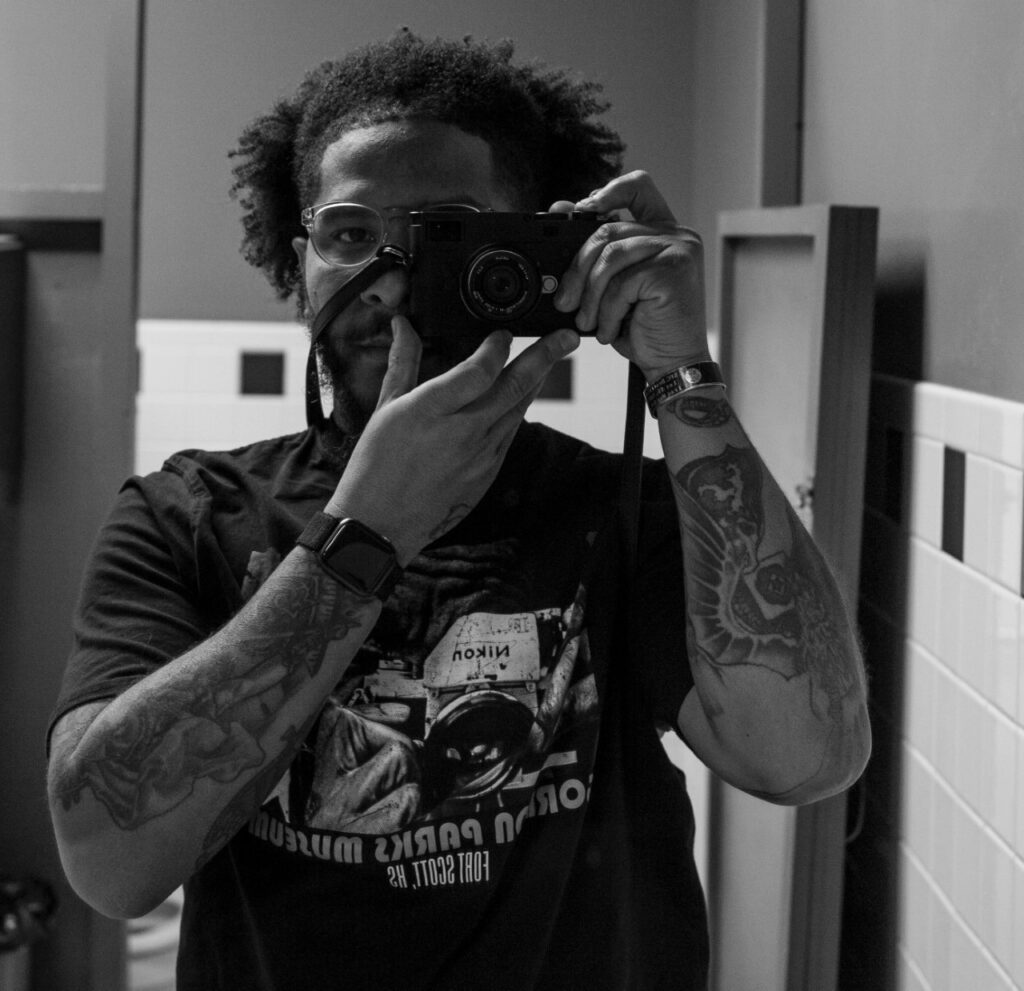 An internationally recognized African American documentary photographer, videographer and photojournalist will be on hand March 31st for the Riley County Historical Society's quarterly meeting.
Doug Barrett, owner of 400 North Creative, based in Manhattan, will share insights about his photography on display in the UMB Theater inside the Marianna Kistler Beach Museum of Art at K-State. The event is sponsored by the RCHS board, in cooperation with the Friends of the Beach Museum of Art board.
Barrett's exhibition, "Doug Barrett: Find Your Voice" is on display through May 28 and is a companion to the "Gordon Parks: Homeward to the Prairie I Come" exhibit. Barrett's work demonstrates how Parks continues to inspire contemporary artists. Projects include interviewing, photographing and telling stories of homeless veterans, creating a collective portrait of the Yuma Street community and documenting the Black Lives Matter movement in Kansas.
The free public event starts at 5:30 p.m. March 31 at the Beach Museum.