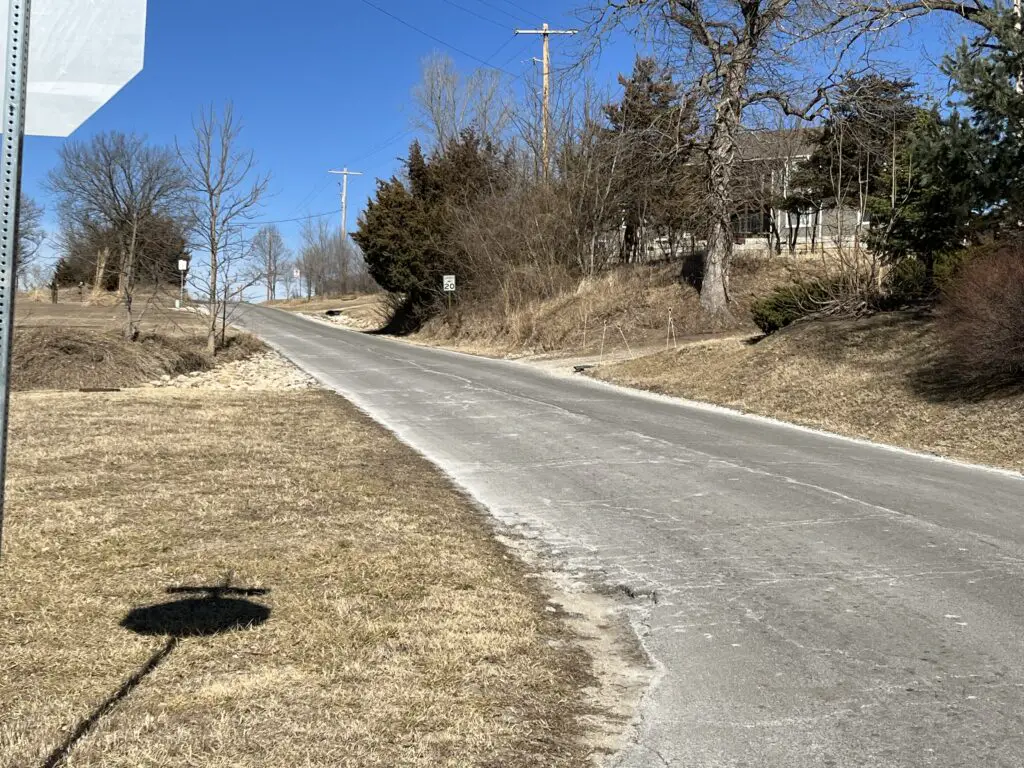 St. George officials are planning to submit an application to KDOT for a cost-share program to improve the deteriorating Chapman Road, which connects Military Trail to Vineyard Road and links the city to Hwy 24 on the east side.
City council member Debby Werth and an engineer with BG Consultants approached Pottawatomie County commissioners this week for their support. The grant they are seeking could fund up to 85 percent of improvements along Chapman from Military Trail north to the entrance of an existing subdivision.
"I think it's really becoming a major thoroughfare out of St. George, because of the number of people who are living and are building up in River View Hills. Some people tend to go north, rather than going through the city," she said.
Werth added that it's also a popular route for out of town visitors to Willie's Hideout, a popular bar in the community.
While not all of the existing thoroughfare is paved, county officials do have plans to do so in the future. BG Engineer Brian Foster says the county's support will also help the city with other road improvement efforts.
"This is also tying in to some other applications we're submitting, for safe routes to school, trying to get sidewalks from that residential neighborhood into the downtown area and eventually over to the elementary school. This project will help that as well by re-grading and widening the curb and gutter through that section," he said.
Chapman Road curves to the north and becomes a gravel road where it connects to the mostly paved Vineyard Road, which then leads to Hwy 24 to the north.
Pottawatomie County commissioners unanimously agreed to support St. George's application. There was no fiscal impact to the county in doing so.