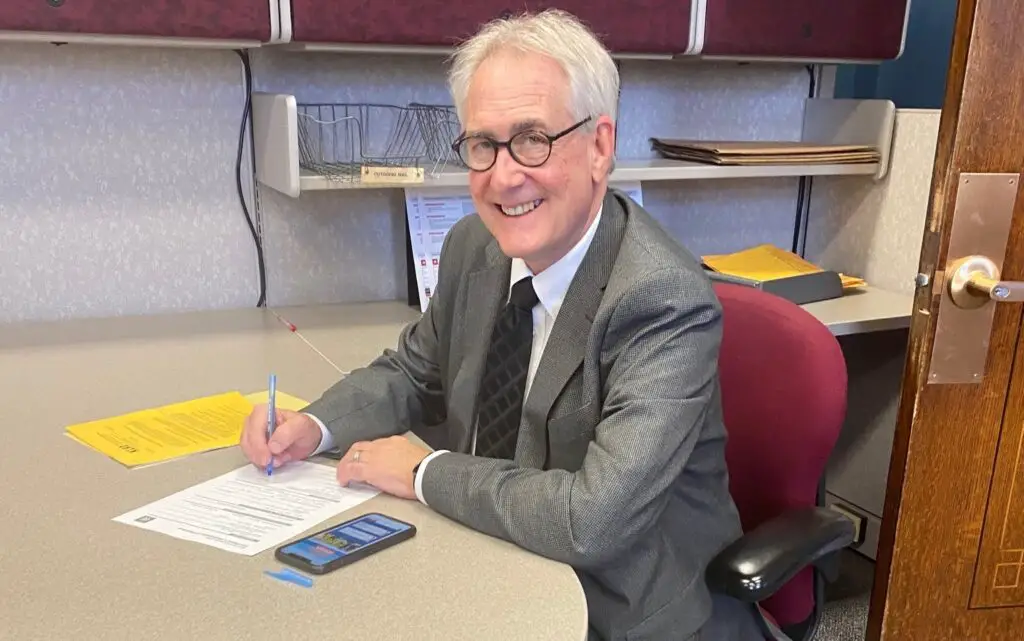 State Sen. Tom Hawk (D-Manhattan) weighed in on this week's action in Topeka, which included some controversial bills dealing with K-12 schools, including a transgender ban on girls and women's sports which passed the Senate Tuesday as well as a bill to expand school transfers and establish a Parents Bill of Rights.
He also spoke to election integrity and a ballot initiative that will see Kansans voting on a constitutional question requiring counties to elect sheriffs. Riley County would be exempt, but there are other issues that could create in the future, if Riley County ever went away from consolidation.
Tom Hawk - 3-25-22 - Legislative Update
The Legislative Spotlight interviews are heard Friday mornings at 7:03 a.m. or 8:03 a.m. during the legislative session.