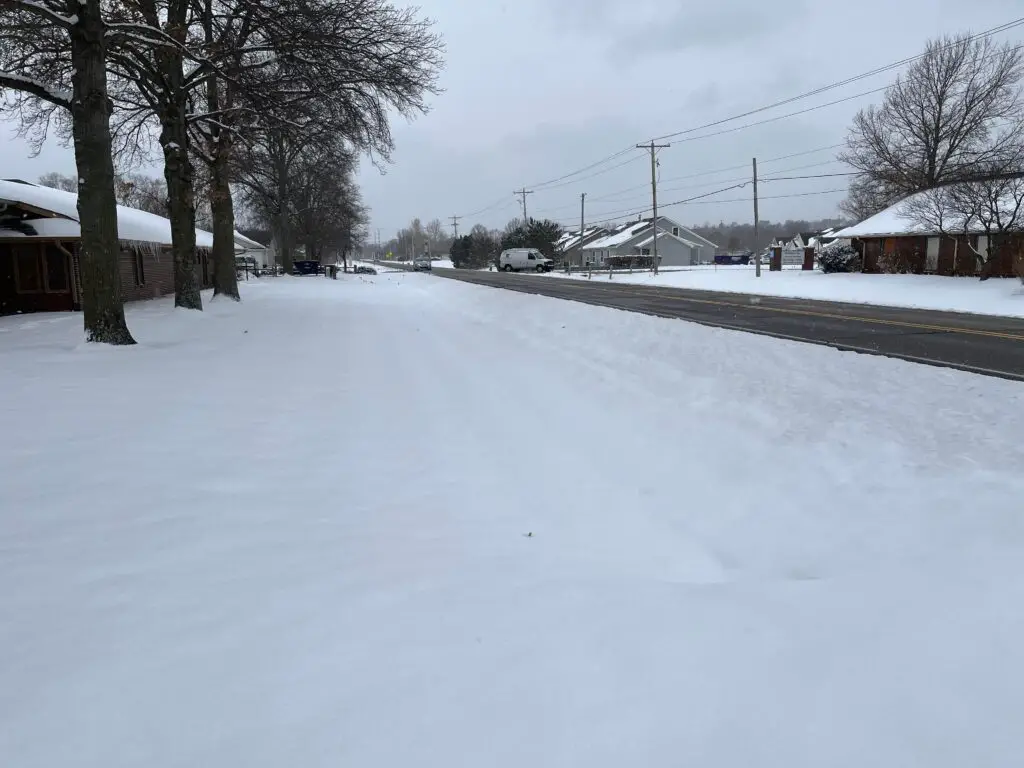 Thursday's snowfall has been a significant help to the lack of moisture seen in the region for the past several months.
An estimated 6 to 7 inches of snow fell in the Manhattan area. It's the second significant snowfall in a week, following the 4.5 inches of snow that fell Sunday.
It comes as the latest U.S. Drought Monitors shows more than half of Riley County and virtually all of Geary and Pottawatomie counties in abnormally dry condition. Parts of northern Riley County, including Riley, Leonardville and Randolph are listed in moderate drought, with extreme northern rural parts of the county in severe drought.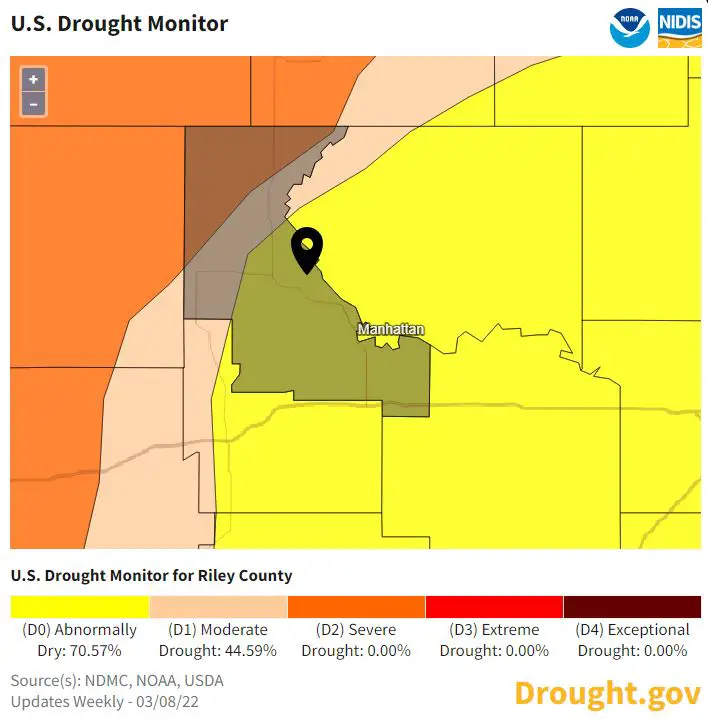 Ten days into the month, Manhattan has totaled over 1 inch of precipitation, the first time that's happened since November, when 1.61 inches of precipitation was recorded. In March 2021, Manhattan recorded 2.17 inches of precipitation, all of that coming in the form of rain.
Temperatures will hover in the 30s Friday and Saturday and return to warmer, springlike conditions by next week for the Manhattan area.
Statewide, abnormally dry conditions exist in the Flint Hills and eastward, while much of central and northwestern Kansas is in moderate to severe drought. Extreme southwestern Kansas is listed in extreme drought, with exceptional drought seen primarily in Morton and Stevens counties.