The Kansas Board of Regents approved an amendment Wednesday to Kansas State University's fiscal year 2023 capital improvement project plan.
Additionally with that vote the board also accepted the revised statement for the Tracz Family Band Hall in West Memorial Stadium.
"Due to current supply chain and construction market conditions, the estimated total project cost for this foundation funded renovation has increased from $4.5 million to just over $4.9 million," said Regents Director of Facilities Chad Bristow.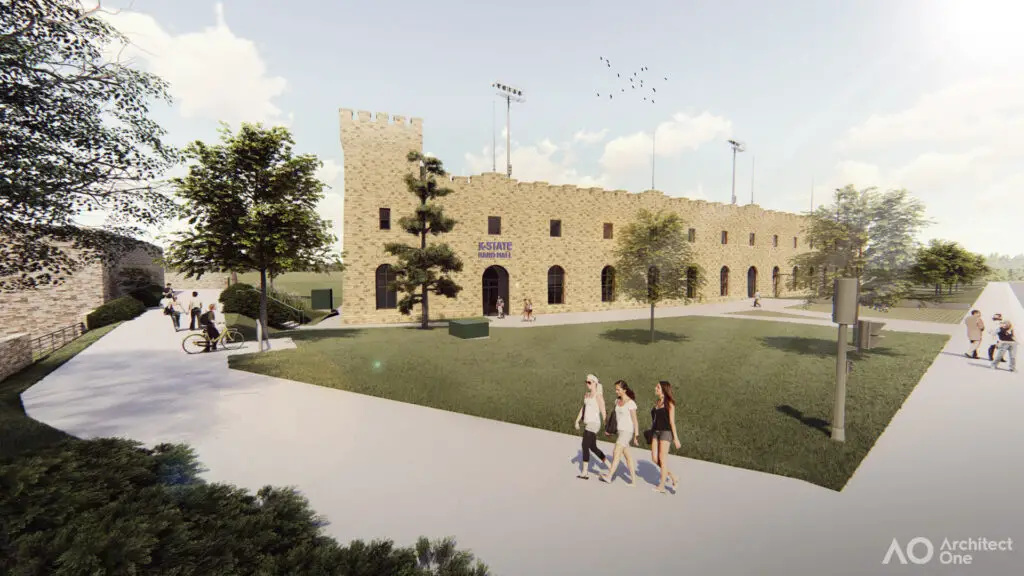 Photo courtesy K-State Marketing and Communications, via Architect One
Inflation has pushed up costs for materials, something Board of Regents President Blake Flanders says, is likely to continue.
"I think we're going to see a lot of this. Costs seem to be rising and I think Director Bristow has told me to be ready for some of this on every campus," he said.
Construction is expected to begin on the new facility this summer and be substantially completed by February 2023.