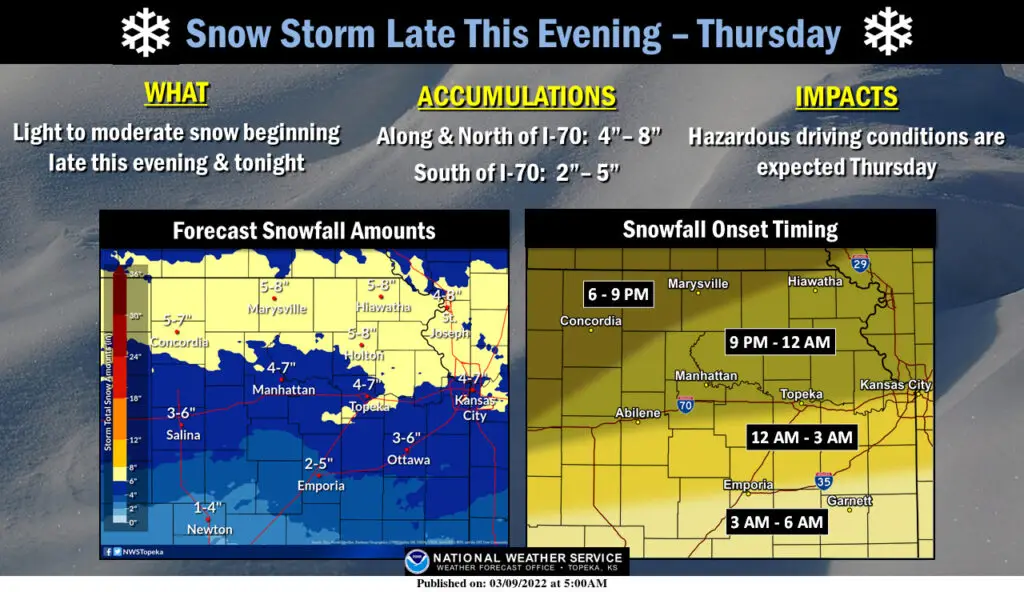 The National Weather Service has issued a Winter Storm Warning for areas along and north of Interstate 70 from 6 p.m. Wednesday through 6 p.m. Thursday. That includes Riley, Geary, Pottawatomie and Wabaunsee counties.
An estimated 4 to 8 inches of snow is possible in the Manhattan area, with heavier amounts expected further to the north. Areas to the south of I-70 have been issued a Winter Weather Advisory for 2-5 inches. Traveling is likely to be impacted. Timing is uncertain, but most of the heaviest accumulation is expected overnight and into Thursday morning.
Stay tuned to KMAN for any weather-related closings or announcements, which will be posted on the KMAN Closings page.