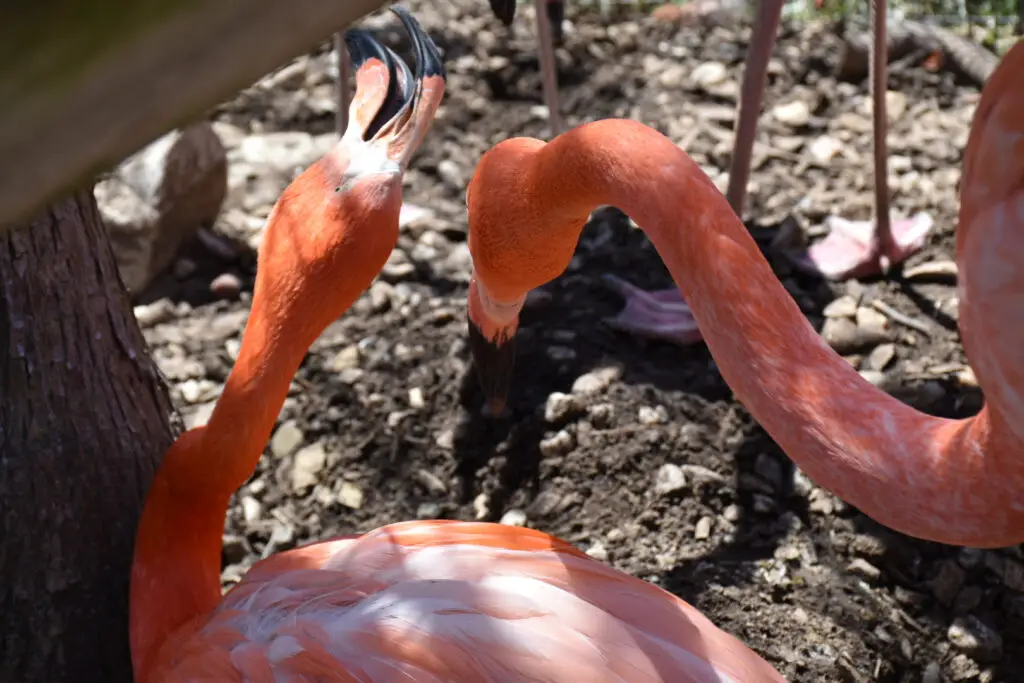 Following a weekend announcement that Avian Influenza has been detected in Kansas, Manhattan's Sunset Zoo says it's taking prevention protocol measures to protect its animals.
As a result, some areas of the zoo may be closed to the public, including the Australian Walkabout, home to the zoo's aviary and Emus. Additionally, the area housing the Caribbean Flamingos is also being closed, according to Head Keeper Savannah Brethauer in a Monday news release. Both will still be visible from outside their habitats and will remain closed while the animal care team monitors the situation closely.
HPAI or bird flu, is a viral infection mostly found in migratory waterfowl such as ducks and geese, though any wild bird and several species of wild mammals can carry the disease and spread it.
With the announcement by USDA-APHIS of a positive case as close as Franklin County, Sunset Zoo chose to ramp up its prevention efforts, since many zoo animals are susceptible to the disease. No cases have been detected locally in Riley, Geary or Pottawatomie counties.
In addition to closing viewing areas and bringing birds inside, animal care staff will add additional disinfectant protocols, increase personal protective equipment use, change current feeding practices and adjust diets as necessary.