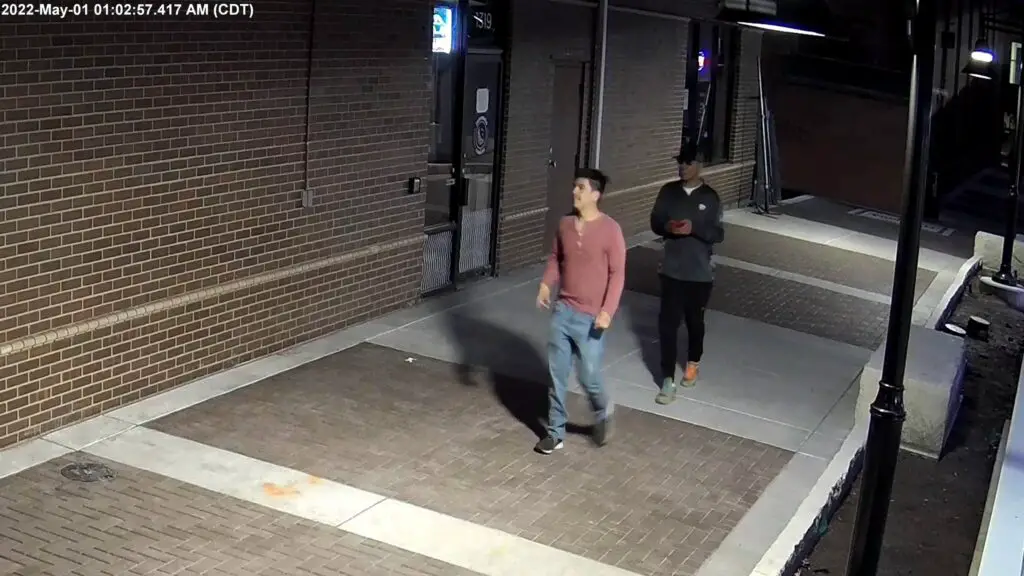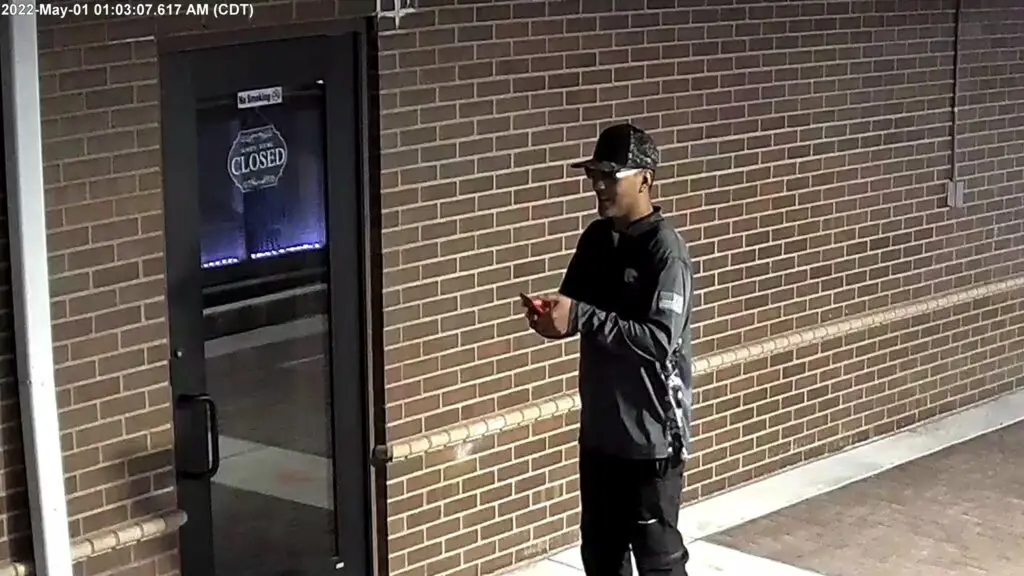 A pair of men are at the center of a purported cookie store-related crime from earlier this month.
Riley County Police are seeking the public's help identifying one of two suspects, who police say may have pulled a lever on a breaker box causing a power outage to Insomnia Cookies and the Kountry Attic near Aggieville.
Security camera still images show two young men walking in the alleyway behind the two businesses around 1 a.m. on May 1st. Police believe one of the men, seen wearing a gray shirt, is responsible for causing the outage. Both businesses were reportedly without power for over 36 hours. The outage cost Insomnia over $10,000 worth of cookie product loss.
Police are also seeking the identity of the other man, seen in surveillance images wearing a red shirt.
Tips can be submitted to RCPD at 785-537-2112 or to Crime Stoppers at 785-539-7777.