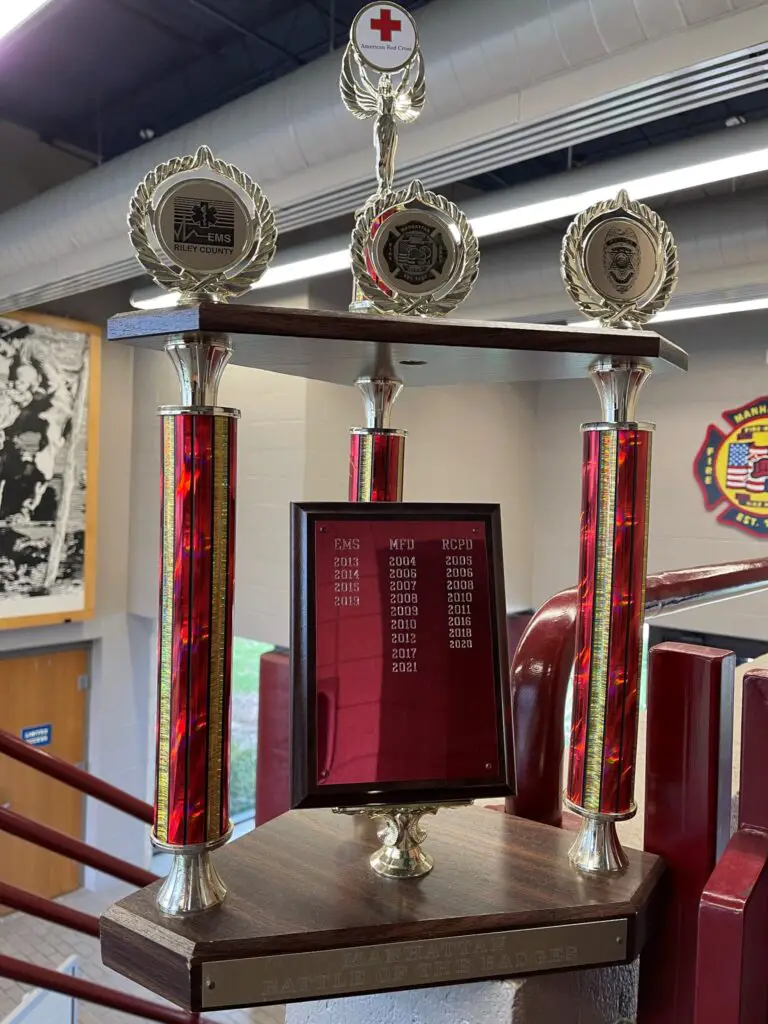 The Manhattan Fire Department has defended its title, collecting the most votes during the Manhattan Battle of the Badges Blood Drive, to support the American Red Cross.
The two-day event wrapped up at St. Thomas More Church Tuesday, collecting 202 pints of blood, which was a little short of its 243 pint goal this year. Officials still tout the event as a huge success, despite being the lowest amount collected in recent years. The event has collected on average, 278 pints of blood each of the past three years.
MFD brought in 63 votes, outpacing Riley County EMS (58 votes) and RCPD (47 votes). Red Cross spokesperson Kristi Ingalls says several ballots had all three agencies circled.
The fire department has now won the trophy 10 times in the 19 year history of the event. RCPD has won the event eight times, last winning in 2020. Riley County EMS has won four times, including a three-peat in 2013, 2014 and 2015. The agency last won the trophy in 2019.