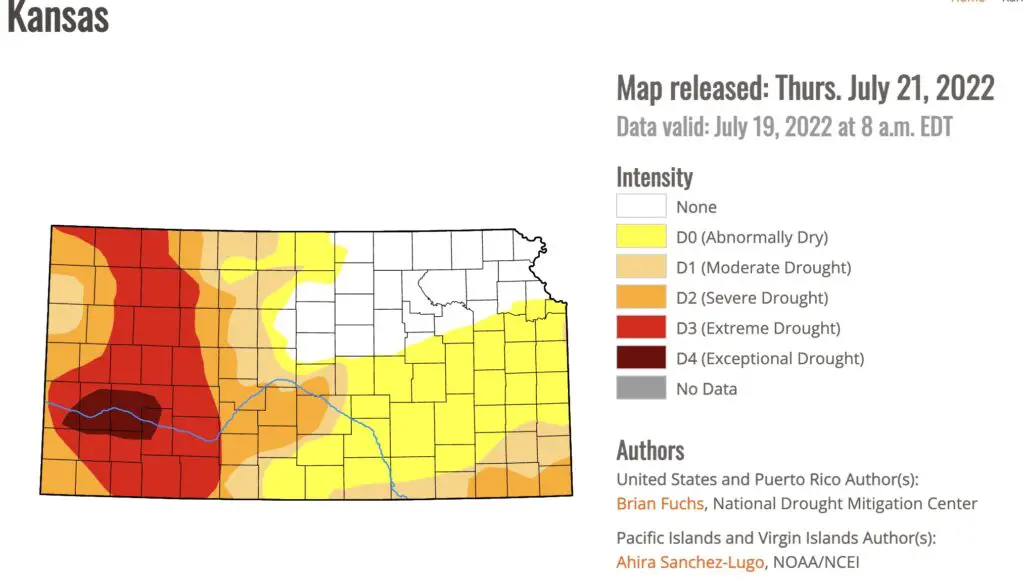 Chances are, wherever you've been this week, at least one person has probably mentioned the weather.
While it's certainly been an unusually hot month of July, the forecast over the next several days shows, at least some reprieve, especially in the Manhattan area. And while the US Drought Monitor does not currently show any signs of drought impacting Riley and Pottawatomie County, that does not mean the outlook is anything but bleak.
Temperatures should return to more seasonable levels this week and there's even the possibility of some rain, though it might not be enough to mitigate drought concerns going forward. K-State Meteorologist Chip Redmond shared comments this week with Agriculture Today about current conditions across Kansas.
Redmond confirmed it's been an unusually dry and hot summer across the region, with roughly an inch of rainfall per week in the eastern part of the state to roughly a half inch per week being recorded in western Kansas. Warmer temperatures increase evaporation and decrease the amount of impact a rainfall can have.
Most locations haven't seen much in the name of any rainfall in the past few weeks according to Redmond, and the rain that we have seen has typically fallen very hard. When that occurs, it tends to runoff and does not soak in well.
Redmond says while water quantity concerns are certainly relevant, water quality should be considered of the utmost importance as well.
Projections for the next few weeks show persistent dry conditions and above normal temperatures and could bring a potential for water restrictions or water quality issues.
Very little precipitation has fallen this month. According to the National Weather Service, Manhattan has received 2.17 inches of rain in July. Just under seven inches of precipitation fell in June.
Redmond manages the Kansas Mesonet for Kansas State University.