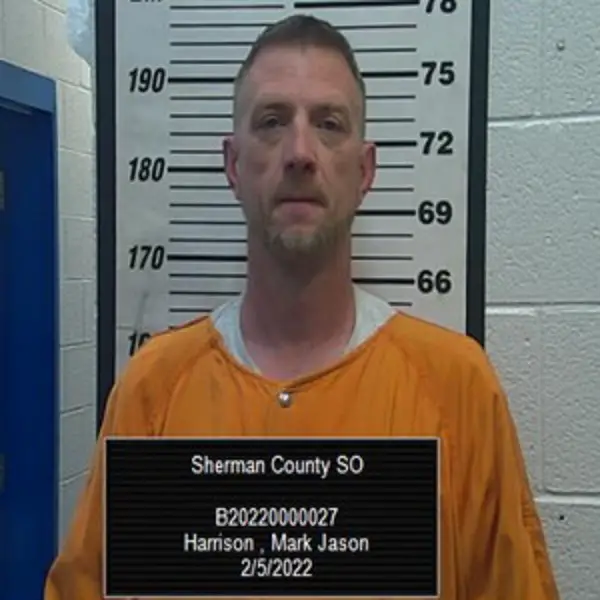 A man convicted of attempting to kill RCPD officers in 2018 has found himself back in jail, this time in Sherman County.
42-year-old Mark Harrison, formerly of Manhattan, is charged with three counts of conspiring to distribute marijuana inside the Winfield Correctional Facility. In lieu of his guilty plea to those charges, the court dismissed charges of conspiring to distribute contraband, forgery and two counts of fraud – by mail and by phone.
Harrison was sentenced to 50 months in prison in July 2019 after pleading no contest in Riley County District Court to attempted voluntary manslaughter and was found guilty of criminal property damage. The charges stemmed from a January 2018 standoff at his northwest Manhattan home with RCPD. He was additionally found not guilty of two counts of capital murder.
Harrison was released on parole in April 2021 for the Riley County conviction. According to the State Department of Corrections, he was arrested again last fall for a parole violation.
Online court records show he is scheduled for sentencing July 26. He is being held in lieu of $100,000 bond.