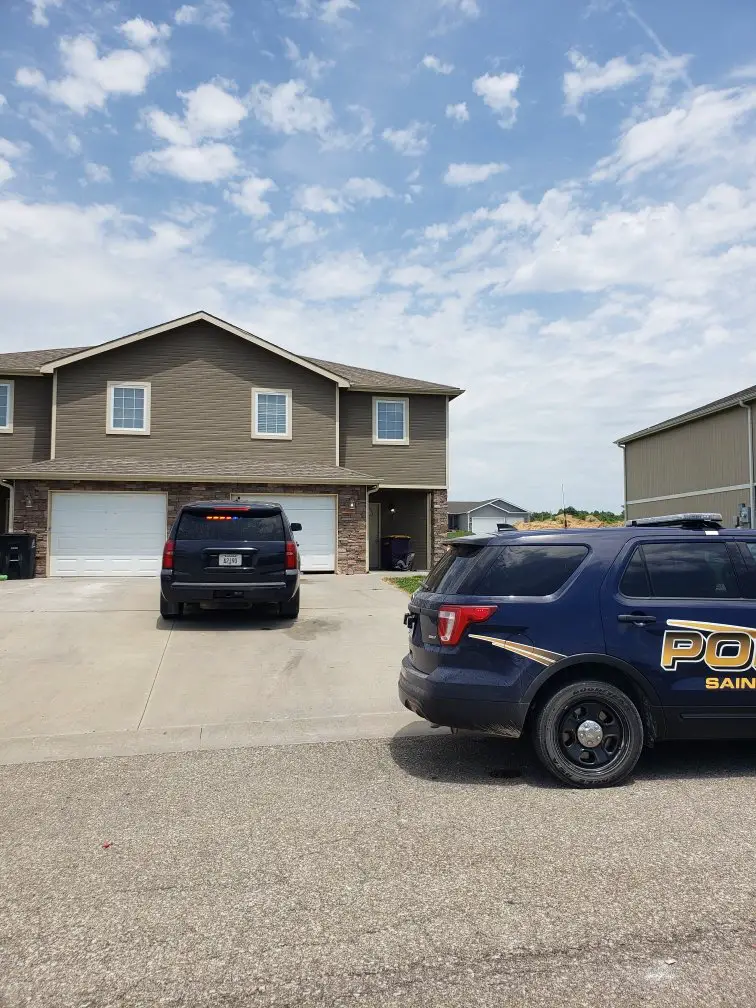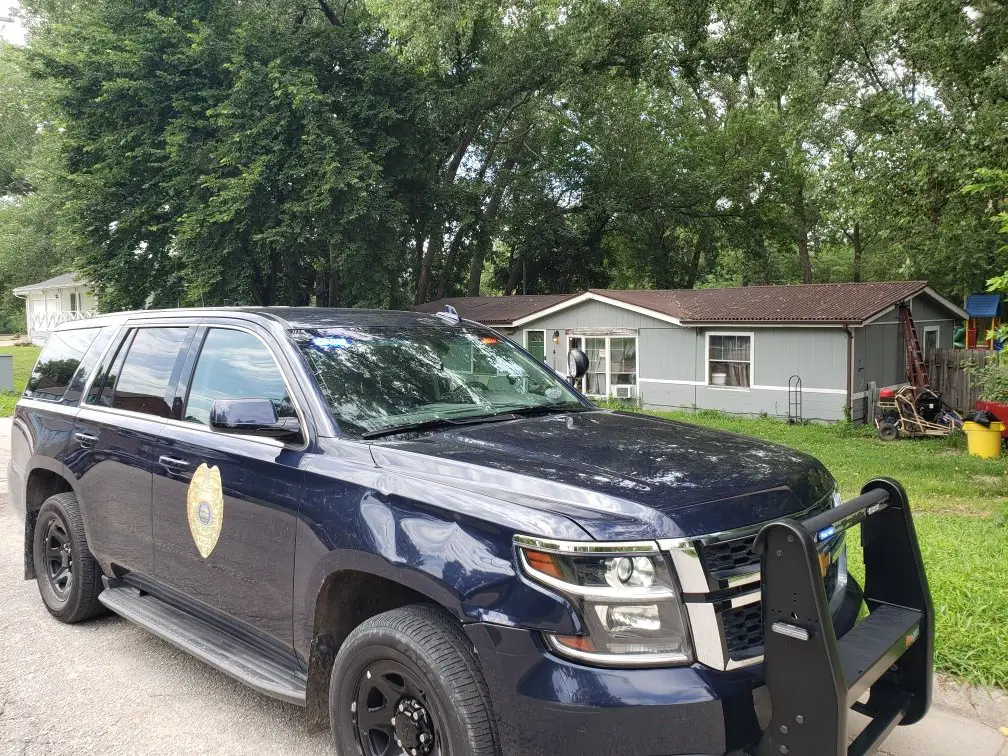 St. George Police have removed four children from homes and arrested five individuals in connection to a drug distribution investigation.
The police department says it served two search warrants Wednesday at 107 N. Lincoln Street and 215 Kelly Lane in St. George as part of its ongoing investigation into distribution of marijuana, prescription pills and possibly fentanyl to teenagers in Pottawatomie County. The search warrants allege adults have been using teenagers to distribute the illegal drugs with small children present in their homes. Police say four children were removed from both homes and placed into the custody of the State of Kansas.
Those arrested include 44-year-old Dixie Rose Martin, 30-year-old Kaley Hamilton, 17-year-old Adam Tirak and 17-year-old Aison Rodney, all of St. George. Also arrested was 23-year-old Wesley Cook, of Topeka. The three adults arrested are being held without bond, pending a first court appearance. Full charges against each are listed below.
St. George Police were assisted in their investigation by the Pottawatomie County Sheriff's Office, Kansas Highway Patrol and the Junction City Police Department Crime Scene Investigation Unit.
Dixie Rose Martin, date of birth 06-25-1978 of 107 N. Lincoln Street Saint George, Kansas was arrested and transported to the Pottawatomie County Jail on the following requested charges:
Distribute or possess w/intent to distribute marijuana w/in 1000′ of school
Aggravated Endangering of a child
Contributing to a child's misconduct
Possession of Marijuana
Possession of Drug Paraphernalia
Possession of Opiates
Possession of Depressants
No Kansas Drug Tax Stamp
Adam Scot Tirak, date of birth 04-03-2005 of 107 N. Lincoln Street Saint George, Kansas was arrested and released to a family member on the following requested charges:
Possession of Marijuana
Endangering a child
Kaley Rena Hamilton, date of birth 04-30-1992 of 215 Kelly Lane Saint George, Kansas was arrested and transported to the Pottawatomie County Jail on the following requested charges:
Distribute marijuana
Possession of Marijuana
Possession of stimulant
Possession of Drug Paraphernalia
Aggravated Endangering of a Child
Contributing to a child's misconduct
No Kansas Drug Tax Stamp
Wesley Darell Cook, date of birth 07-26-1999 of 505 SW Lane Street Topeka, Kansas was arrested and transported to the Pottawatomie County Jail on the following requested charges:
Possession of Marijuana
Possession of Drug Paraphernalia
Aison Anderson Rodney, date of birth 11-07-2004 of 4255 Blue Run Road Saint George, Kansas was arrested and released to a family member on the following requested charges:
Possession of Marijuana
Endangering a child