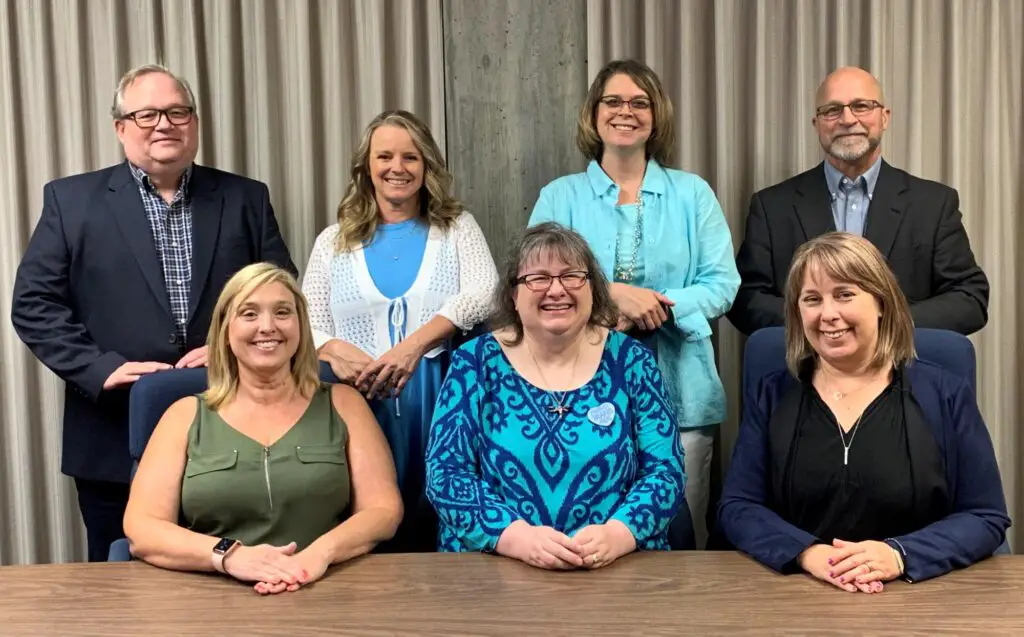 Classified employees in the Manhattan-Ogden School District will see a slight boost in pay, thanks to action Wednesday night from the school board.
The board approved a $1.50 per hour increase for classified staff, retroactive to July 3. The move also brings up the base starting salary for new employees. While the wages are going up, Board President Curt Herrman had concerns that classified employees are paid a lower rate from their salary to perform student supervision duties as needed, either before or after school, or during lunch periods.
"If I go out in the parking lot of my bank and pick up trash, I don't get paid differently for that. It bothers me. One could also look at, oh yeah, you're giving us a $1.50 raise, but yet, I'm losing $5 to $6 an hour for before school stuff, well then is that really a raise? They're really not gaining much, because we're cutting back in other areas," he said.
Herrman initially wanted to table the vote on it until the funding gap was addressed, but was swayed by administrators and other board members to proceed with a consideration that it can be looked at further.
Herrman's concern comes from staff, who for the past two years, were paid the same rate regardless of their duties, thanks to temporary federal dollars provided through Coronavirus relief aid to schools which has now come to an end. To continue funding the difference, the school district will have to shoulder additional dollars, not included in Wednesday's approved plan. The district has a complicated structure pay scale for differing duties.
This slideshow requires JavaScript.
Board member Brandy Santos says it's something the district can and should look into.
"The value is on the person that walks in the door, it is not the role that they're taking at that moment. But I think you devalue a person when you say this job is less valuable, even if you're in it. We ask a lot of things from people that are beyond their job and they don't get paid more for it," she said.
Assistant Superintendent Eric Reid says going forward, the district would be looking at an estimated $45,000 this year to ensure those staff get the same wage when performing their non-traditional duties. Funding that long-term he says could be a challenge, as it would likely require borrowing more money from capital outlay.
"We can't plan on doing this without significantly hurting our buildings down the line, where that $500,000 turns into $1 million, or $1.5 million. Pretty soon, that's a roof for Manhattan High School along the way that we can't do because we don't have that money, where right now we're in a pretty good spot," he said.
The general consensus from the board was that if a creative funding mechanism can be done to maintain those levels of pay, it should be considered.
In a follow up message to KMAN, board member Jayme Morris-Hardeman says she takes issue with the fact that the district has been paying classified so far below a living wage.
"Many classified staff go to the (Flint Hills) Breadbasket for food every week. That is not right. I understand that to increase their salaries would require more funding for education from the state legislature, and I think there's some good advocacy work to be done around that, but it just inherently bothers me. Do we value education as a society or not? The legislature says to me that we don't. And I completely do not agree with that," she said.
Reid and Superintendent Marvin Wade suggested a likely month to two month timeline to examine how that could be done looking at the current budget.
Administrators will report back to the board later this fall to see if something can be done to address gap.
The district continues to have a number of vacancies district wide they are looking to fill, including several paraprofessional, bus driver and custodial positions.