by Mason Voth, Alec Busse & Gabe Swartz – EMAW Online Staff
For more reading material in the lead up to the late, 9:40 local time tip-off in Greensboro, the EMAW Online crew put together some picks and superlatives for the East Region, which hosts K-State. A similar story to what was released prior to last week's Big 12 Tournament.
FIRST ROUND GAME YOU ARE MOST EXCITED FOR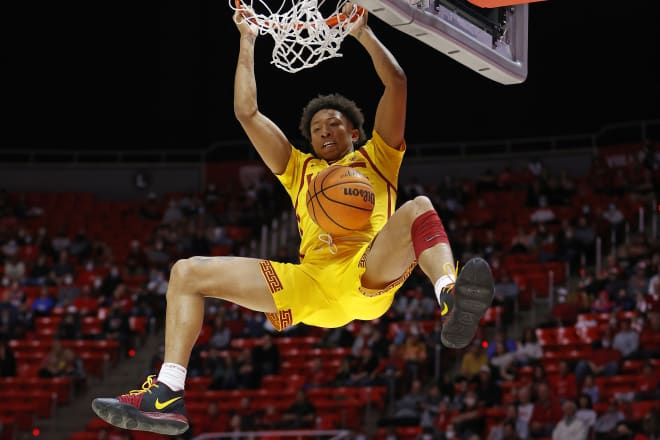 Mason: No. 2 Marquette vs No. 15 Vermont
I love the Catamounts, mainly because they lost to K-State in the 2007 NIT and to this day that is still my favorite game I have ever attended in person. But also, Vermont was a trendy 14 seed over 3 seed pick in last year's NCAA Tournament and took Arkansas to the brink. Ultimately, Arkansas prevailed with a 75-71 victory, but similar to Colgate, the Catamounts have tourney experience and might be underseeded. Marquette earned their No. 2 seed, but they aren't on the talent level of other No. 2s in the tournament. Keep an eye on this game at 1:45 on CBS.
Alec: No. 7 Michigan State vs No. 10 USC
I'll take the No. 7 Michigan State against No. 10 USC. When this USC team is clicking, the Trojans are one of my favorite teams to watch in college basketball. Boogie Ellis is a bucket, Drew Peterson is one of the most versatile players in the country and Josh Morgan, Reese Dixon-Waters, Kobe Johnson and Tre White are all strong supporting cast members. Freshman Vince Iwuchuku is everything I enjoy watching in a modern-day big, especially on the defensive side. I also think that this Spartan team is coming into the NCAA Tournament with some good momentum and the backcourt trio of Tyson Walker, AJ Hoggard and Jayden Akins is fun to watch too.
Gabe: No. 7 Michigan State vs No. 10 USC
This should be a great battle between two fun backcourts. Whether you prefer Tyson Walker and A.J. Hoggard or Boogie Ellis and Drew Peterson is just a matter of taste, but the Spartans and Trojans should produce a similarly fun game to what we saw last year when Miami and USC met in another 7-10 matchup.
WHICH WILDCAT OTHER THAN JOHNSON, NOWELL AND SILLS HAS TO STEP UP TO REACH THE SECOND WEEKEND?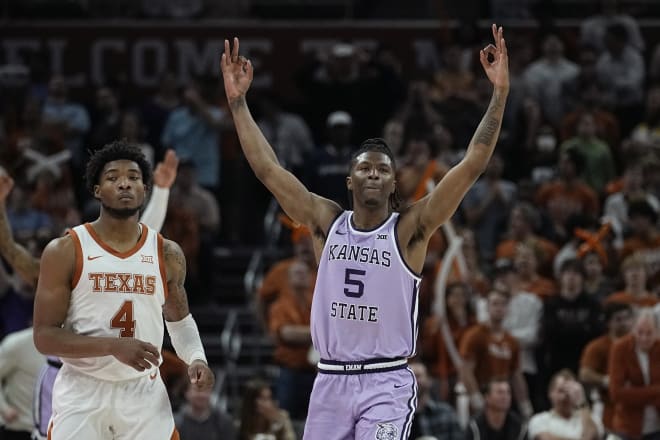 Mason: Cam Carter has to be the answer. K-State is going to need additional shooting help in the NCAA Tournament, because this time of year is all about making shots (just ask Virginia). Carter in his guard spot is important for keeping the flow of the offense and if he can hit a couple threes in each game this weekend in Greensboro, the Wildcats are in a good spot.
Alec: Without a doubt, the answer is Nae'Qwan Tomlin. This season when Tomlin has scored at least 11 points for Kansas State the Wildcats are an impressive 13-2 with thier only losses being at Kansas and at Oklahoma. K-State needs him to be impactful on the glass in a potential second-round game against Kentucky or Providence. But he needs to avoid foul trouble and play within himself too.
Gabe: It's got to be Nae'Qwan Tomlin. As I wrote last week, Tomlin presents a lot of the keys to success for K-State this season and beyond. Regardless of whether the Wildcats matchup with Kentucky or Providence in the Round of 32, they'll need their bigs to play great against the likes of Oscar Tshiebwe and Jacob Toppin or Bryce Hopkins.
NON-K-STATE PLAYER YOU ARE MOST EXCITED TO WATCH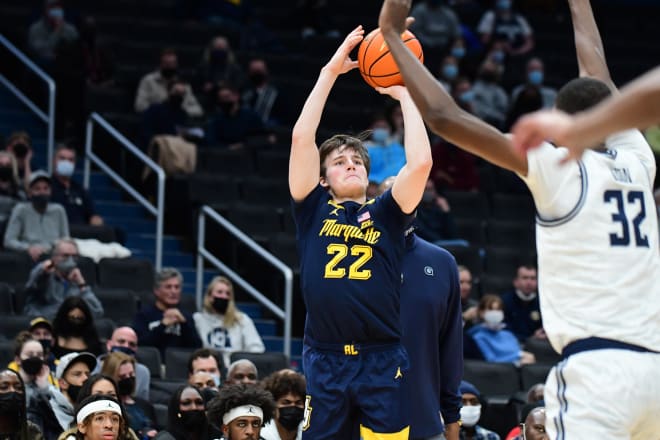 Mason: For me it is Tyler Kolek, the Marquette guard helped the Golden Eagles win the Big East regular and tournament championship and did it by shooting 39% from three. He also was asked about Marquette being picked to finish ninth in the Big East to start the season at their media day and all he said was "[expletive]'em." If a man can put his money where his mouth is like that, he is built for March.
Alec: Bryce Hopkins. The Providence wing gets an opportunity to play against his old school in the Round of 64, and it's a great revenge spot. Last season he only played 6.5 minutes per game for Kentucky before transferring and becoming one of the country's most improved players, averaging 16.1 points and 8.5 rebounds a game while making 37.8 percent of his 3-point attempts this season.
Gabe: I'm in on watching Max Abmas ball out again in another NCAA Tournament. He averaged 22.2 points per game this season, a mark that ranked seventh nationally. He's going to try to play the game at a quicker pace, which will be an interesting cat-and-mouse game between the Golden Eagles and the Blue Devils, and if Oral Roberts advances he then gets an intriguing matchup with a physical Tennessee team that will test him in a different way.
SWEET SIXTEEN YOU WANT TO SEE AND THE SWEET SIXTEEN YOU THINK HAPPENS
Mason: The one that I want – Memphis vs Tennesse, K-State vs USC. I am selfish, give me an easier possible path for K-State than Marquette, Duke and Purdue. The one that I think happens though: Purdue vs Duke, K-State vs Marquette.
Alec: The Sweet 16 I want to see is the one that I think we'll get, and that's Purdue vs Duke and K-State vs. Marquette. Duke lost to Purdue earlier this season, but the Blue Devils weren't at full strength and I think that Duke is in better shape now than they were earlier in the season, and I want to see the frontcourt matchups. I want to see K-State vs. Marquette because I think that the backcourt matchup of Markquis Nowell vs. Tyler Kolek is box office. Two All-American point guards is never a boring site to take in.
Gabe: What I want to see: No. 8 Memphis vs No. 12 Oral Roberts and No. 3 Kansas State vs No. 10 USC
I'm a sucker for great guard play, and watching Zach Edey get away with a million 3 seconds in the key violations and muscle through people doesn't do it for me. Getting to see Kendric Davis play Abmas and Markquis Nowell go up against Boogie Ellis would be a treat, especially at Madison Square Garden. If we get these matchups it would be premier guard play for each team as the reasoning for these teams getting to this stage and it would be a blast to watch.
What I think we see: No. 1 Purdue vs No. 5 Duke and No. 3 Kansas State vs No. 10 USC
PERCENTAGE CHANCE THE EAST REGION PRODUCES THE NATIONAL CHAMPION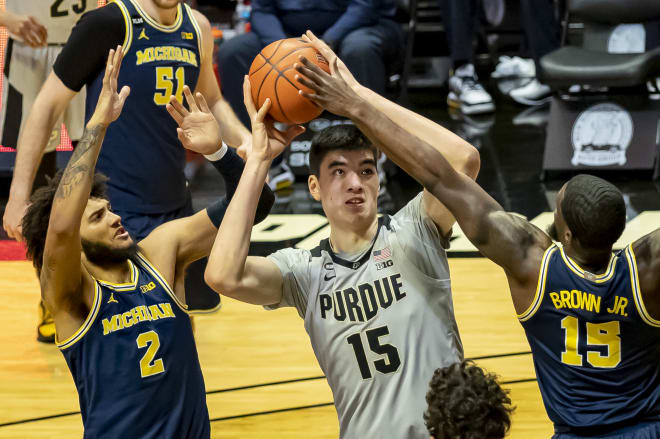 Mason: 7.4% chance. 7'4″ is how tall Purdue's Zach Edey is and if this region is going to produce the national champion, it likely has to be Purdue feeding him and going on an unstoppable run. Duke has an outside chance, but it is tough to look at any of the 16 teams in this region and see any way they win six straight games with the competition that could possibly loom.
Alec: Less than 25 percent. The team I feel the best about winning the title in the East is Marquette, but the Golden Eagles would break tradition if they do win the title. I think Duke can win the title, too. But I don't trust a ton of freshmen to make that run. Purdue's guards aren't experienced enough to win the title either. Kansas State can make the Final Four, but I don't think Kansas State has a deep enough rotation of impactful players to beat Alabama or Houston in the Final Four.
Gabe: 10 percent. I think the East region is the weakest of the four regions. It doesn't have the No. 1 overall seed (Alabama), nor does it have the team that leads all analytics-based stats (Houston) or the team with the best resume (Kansas). And big men don't typically dominate March tournament runs in the way that Zach Edey would need to for Purdue to make a national championship run, or Kyle Filipowski or Oscar Tshiebwe would for Kentucky. Tennessee also struggles to play consistent offense, Marquette doesn't defend super consistently and Kansas State turns the ball over a lot. The East is easily the least-likely region to produce the national champion.
ALL-EAST REGION TEAM
Mason: G Markquis Nowell (K-State), G Tyler Kolek (Marquette), F Keyontae Johnson (K-State), F Kyle Filipowski (Duke), F Zach Edey (Purdue)
Alec: G Kendric Davis (Memphis), G Markquis Nowell (K-State), G Tyler Kolek (Marquette), F Kyle Filipkowski (Duke), F Zach Edey (Purdue)
Gabe: G Boogie Ellis (USC) , G Kendric Davis (Memphis), F Keyontae Johnson (K-State), F Kyle Filipowksi (Duke), F Zach Edey (Purdue)