The U.S. Department of Agriculture is hosting a dedication ceremony and ribbon cutting for the National Bio and Agro-Defense Facility Wednesday morning.
NBAF leadership, along with a federal delegation will provide remarks during the event, tentatively scheduled to begin around 10:30 a.m. The event is not open to the public. It will be available to stream at usda.gov/live.
U.S. Sen. Jerry Moran spoke to KMAN Tuesday ahead of the milestone achievement.
Moran will be hosting US Ag Secretary Tom Vilsack Wednesday, who also attended the NBAF groundbreaking in 2015. Moran says he anticipates many of the long-awaited industry partners will start locating to the region soon as NBAF's scientific mission starts to comes online.
Gov. Laura Kelly, U.S. Sen. Roger Marshall and others including Manhattan Mayor Mark Hatesohl are expected to attend.
The $1.25 billion facility completed commissioning in December and since that time has undergone an endurance period, where officials have rigorously been testing systems.
NBAF Program Manager Tim Barr spoke with reporters last week during a special media event that included tours of the facility.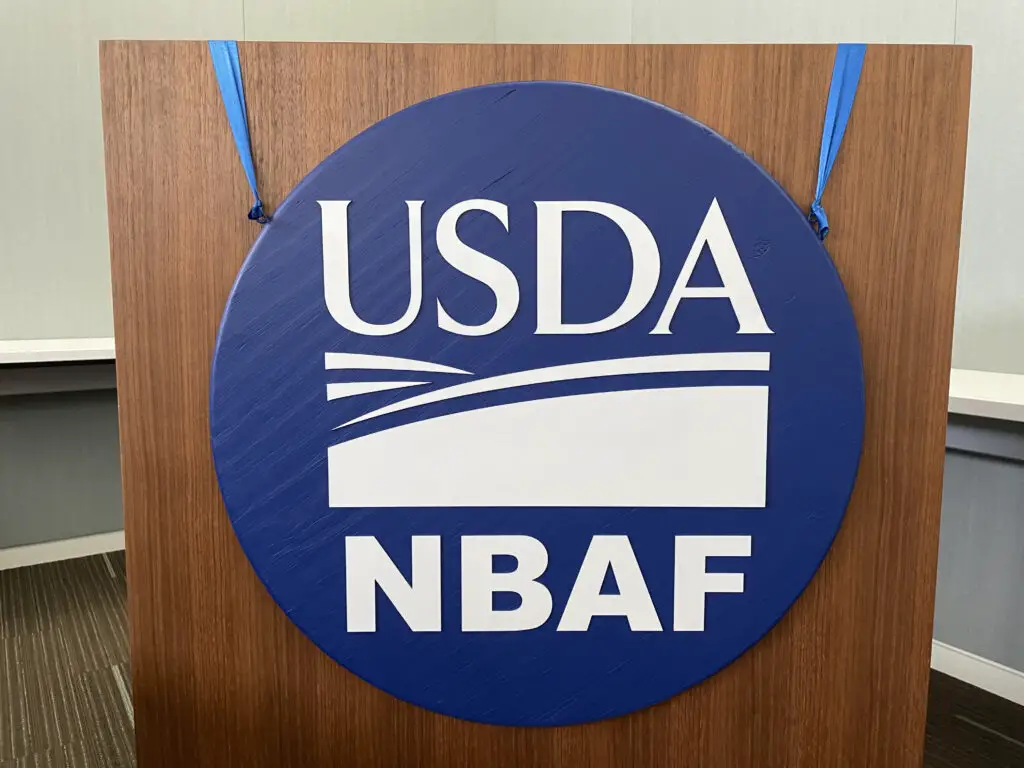 USDA is operating NBAF through two agencies: the Agricultural Research Service (ARS) and the Animal and Plant Health Inspection Service (APHIS).
Once the scientific mission comes online, NBAF will be the first U.S. facility to provide maximum biosafety level-4 biocontainment laboratories capable of housing large livestock for the development of vaccines and diagnostics for animal and zoonotic diseases. NBAF Deputy Director Ken Burton told reporters the project is now in the science preparatory phase.
NBAF Science Transition Manager Robin Holland says part of her office's mission is to fill gaps in scientific expertise due to many scientists at the Plum Island facility in New York not making the move to work at NBAF. That's being done through two workforce development initiatives started several years ago.
NBAF Director Alfonso Clavijo says safety has always been the top priority during the entire process.
No scientific research is currently being conducted at NBAF, but Clavijo says the scientific mission could be stood up as soon as next year.
NBAF is projecting to eventually employ about 400 people at the Manhattan facility.