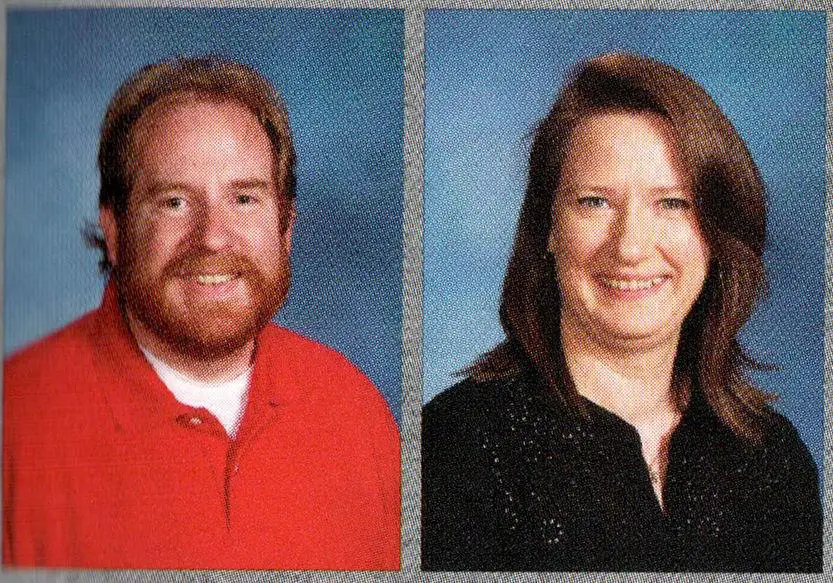 Two former Wamego High teachers were sentenced Thursday in Pottawatomie County District Court for their roles in an inappropriate relationship with a former student.
Allen Sylvester was sentenced by Judge Jeff Elder to five years in prison. He'll serve 31 months consecutively on both charges of unlawful sexual relations, with 24 months of post-release supervision on both counts.
Allen's wife, Deborah Sylvester, was sentenced to probation with an eight month underlying prison sentence on the charge of aggravated child endangerment and six months for failure to report as a mandatory reporter. Both sentences will run consecutively. Deborah was ordered to serve 45 days in jail as a condition of her probation.
The victim, now an adult, was 17 and a student at Wamego High when the relationship began in December 2019, but wasn't a student of the Sylvesters. She delivered a heartfelt plea Thursday to Judge Elder, begging him to spare Allen Sylvester from prison time, stating her voice has been silenced in the past year and that she doesn't want to be called a victim, calling Allen a "love partner." The woman, whom KMAN is not naming, expressed regret for the timing of the incident, but called Allen a "good man, who didn't do it on purpose."
Allen Sylvester has Stage 4 Parkinson's disease, which was a point of reference by his attorney Thomas Lennon, who stated medications Allen takes to manage the disease can cause side effects that include an inability to control sexual urges.
A second individual, also a former Wamego High student, testified in court Thursday that he too experienced unwanted advances by Sylvester, allegations Lennon says were investigated.
Pottawatomie County Attorney Sherri Schuck responded to the defense's motion for departure, which was ultimately denied by Judge Elder, stating Sylvester's actions were still "unlawful" despite the side effects his medications cause.
"The purpose of the statue (Sylvester violated) is to protect our children," Schuck said.
Judge Elder stated in his ruling that "teachers have the authority over students and the power of them."
"The victim was in a vulnerable position," Elder said. "She was a child, a student."
Sylvester apologized for his actions before the sentencing was handed down, apologizing to the victim and their family as well as the judge, the court and the state of Kansas.
"My crime is that I was guilty of rushing into a relationship," he said.
Following the hearing for Allen Sylvester, both he and the victim embraced before he was remanded over to the Sheriff's Office.
Brandon Peoples and A.J. Shaw contributed to this story