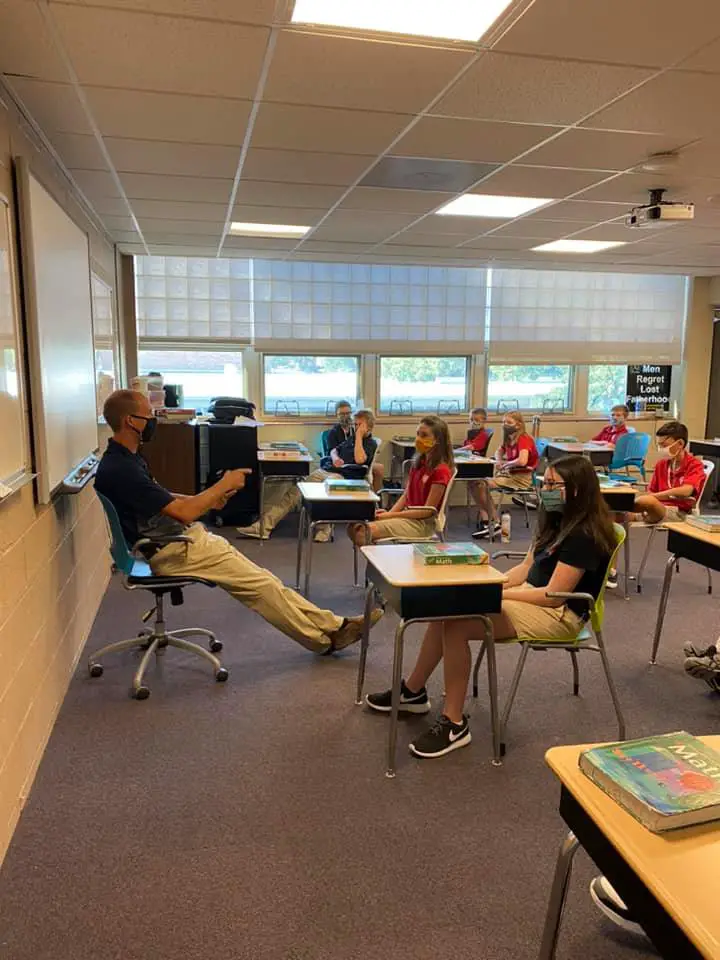 Following the first week of classes at Manhattan Catholic Schools, students are adjusting to in person learning with new restrictions.
Students at MCS are attending classes five days a week, unlike their USD 383 neighbors where students are in person only part of the time. Principal Mike Hubka says they did lose some students as a result of that decision, but also saw an influx of new enrollees.
"People are concerned and unfortunately people have to make decisions one way or another but we did pick up some students after 383 made their decision. Parents looked to us because they wanted their kids in school and I think it's really important, especially in the younger grades because the social interaction is really important," he said.
Hubka says even if USD 383 opts to go fully remote at some point this semester, that doesn't necessarily mean MCS would follow.
"We're trying to look at ourselves kind of like the NBA or NHL in their bubbles and keep our students in smaller cohorts so that if we have a positive case, which is almost inevitable, that we can still operate as a school and not have to shut down the school entirely and go to online learning," he said.
Masks are required of students and teachers when six feet social distancing cannot be maintained. Kids are allowed to take them off when spaced apart in the classroom as well as recess and during lunch. Some activities have been drastically altered, including music.
"We've limited music because they said that's one coming from water droplets in your breathing, singing and playing instruments projects it out more. We have music right now, but it's more rhythmic right now and we've made a lot of accommodations.
Hubka says they are monitoring information from the health department and hope to remain in-person for as long as health officials say it is safe.