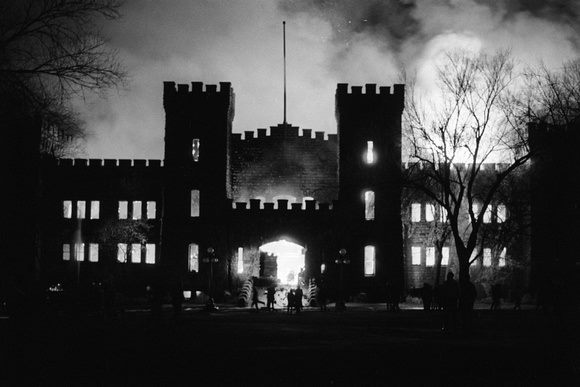 MANHATTAN — Thursday marked 50 years since a devastating fire at Nichols Hall on the campus of Kansas State University.
Riley County Historical Museum Director Cheryl Collins joined us on a special In Focus program in October discussing the year 1968 and says it was one of the largest fires in Manhattan's history.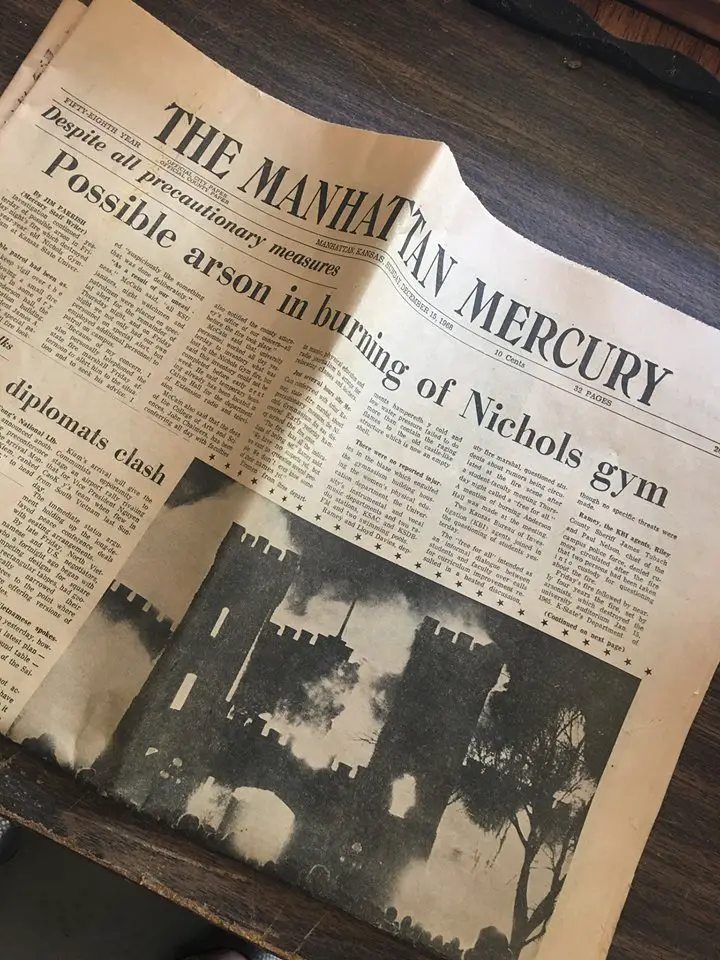 On December 13, 1968 the fire, believed to be set by an arsonist protesting the Vietnam war, destroyed radio station equipment, sheet music, instruments and recordings of famous speakers from the university's Landon Lectures series. One item survived. The marching band director had taken home the sheet music for "The Wabash Cannonball." It was performed for the first time ever just a few days later at a basketball game. It was not exactly a fan favorite, says Kansas State University Archivist Cliff Hight.
The band had to scramble to borrow instruments following the fire. Hight says the building was still able to be used between the time it burned in 1968 and the time it reopened in the 1980s.
Shortly after the 1968 fire, the Manhattan Country Club was set on fire by a suspected arsonist as well. Hight says many believed the two cases were related though a suspect in the Nichols Hall fire was never proven guilty of either. Riley County Historical Museum Curator Allana Parker says thankfully, one band uniform from that era still exists as well.
Since 1968, "Wabash Cannonball" has been a popular fixture at sporting events and pep rallies as the school's second unofficial fight song.
Nichols Hall became a shell after the fire and university officials recommended razing the charred building, originally built in 1911 as a gymnasium. President Duane Acker made plans to destroy the building for other development but about 800 students and faculty protested and eventually the building was restored and dedicated in 1985. Since 2012, the building has housed the School of Music, Theatre and Dance.
The Wabash Cannonball fight song – as presented by the K-State Pride of Wildcatland Marching Band.