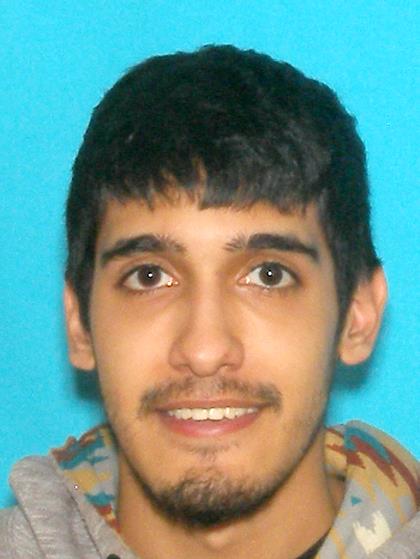 MANHATTAN — An investigation into a hit and run incident that seriously injured a Manhattan woman continues with new information regarding a possible suspect.
According to a release from the Riley County Police Department, the vehicle involved in the Nov. 30 accident near the intersection of Hunting and Denison was recovered Tuesday. Police say they're interested in speaking to the registered owner 23-year-old Hassan Rueda of Manhattan and have released a current driver's license photo in an attempt to locate him.
The pedestrian, 61-year-old Susan Keller of Manhattan was seriously injured and KMAN learned Monday that she was being treated at a Kansas City area hospital. The vehicle in question left the scene.
Anyone with information on Rueda's whereabouts should contact the Riley County Police Department at (785) 537-2112 or Crime Stoppers at (785) 539-7777. Using the Crime Stoppers service allows you to remain anonymous and could qualify you for a cash reward of up to $1,000.00.
Related: Update: RCPD has suspect in Friday's injury hit and run