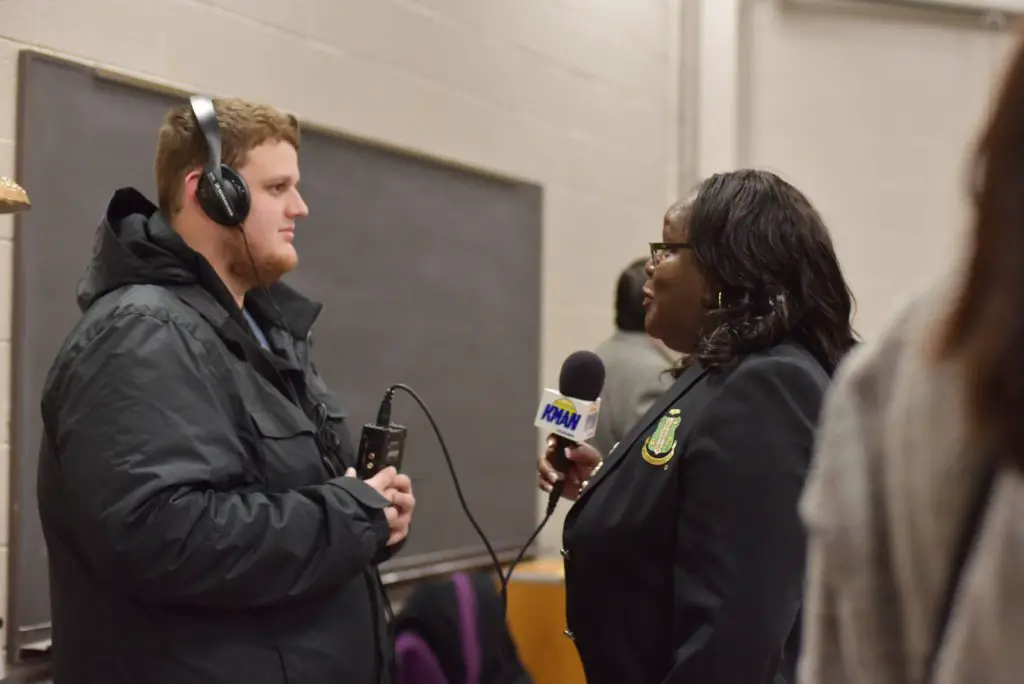 MANHATTAN — A number of events celebrating the life and legacy of Dr. Martin Luther King Jr. are planned in Manhattan over the next couple weeks.
Events begin this weekend at Peace Memorial Auditorium where a community celebration is planned from 4 to 6 p.m. Saturday. The event will feature two competitions that have taken place in art and writing. Contest committee co-chair Robin Edmunds spoke on KMAN's In Focus recently about this year's theme.
The committee has received over 150 entries for both categories in art and writing. Edmunds says most of the entries were from the different schools involved in the contest.
Saturday's event will also feature music and honor the recipient of the 2018 Spirit of Martin Luther King Community Service Award. The featured speaker at this year's event is Corey Williamson, Executive Director of the Kansas State University Student Union. The title of his talk is "More than the Eye Can See." MLK Committee Secretary Rachel Shivers explained the committee's mission as they celebrate the legacy of Dr. King.
Following Saturday's community celebration, a prayer breakfast is being held Monday (Martin Luther King Jr. Day) at 8 a.m. inside the Four Points by Sheraton at 530 Richards Drive.
On Jan. 26, is the MLK Jr. Day of Service which is being coordinated through HandsON K-State. Committee member Kaitlin Long explains how everyone can join in and lend a hand to give back to the community.
Anyone interested in volunteering is encouraged to register online at the Staley Leadership School web site or by searching MLK Day of Service on Facebook. More info can also be found on the Manhattan MLK Jr. Committee Facebook page.