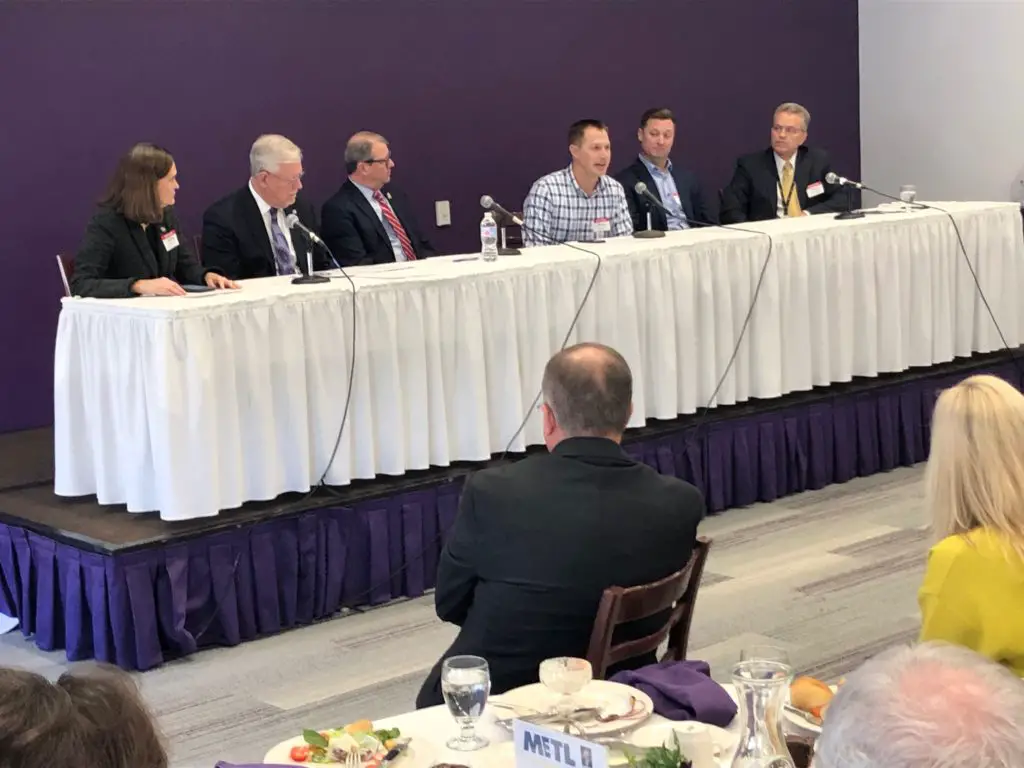 MANHATTAN — University and business leaders gathered Wednesday for a panel discussion on workforce.
The discussion, facilitated by the METL Coalition includes bringing together Chambers of Commerce from Manhattan, Emporia, Topeka and Lawrence. This particular event centered around workforce needs both from the university and business perspective. K-State President Richard Myers was joined by KU Chancellor Dr. Douglas Girod and Emporia State President Allison Garrett on the panel. Myers spoke with KMAN about the importance of starting a conversation to address workforce needs.
Myers says retaining students after graduation remains a challenge. He says many don't have the career opportunities here locally.
A key area where the two sides may be able to bridge the gap to encourage more workforce opportunities was through internships. Ascencion Via Christi President Bob Copple says a challenge sometimes is having available staff to teach and mentor interns.
President Myers says a key challenge remains on trying to fill jobs faster than they are turning out graduates.
CivicPlus CEO Brian Rempe talked to the importance of student advisory councils and their role in recruiting future employees.
Wednesday's panel also included SPS Companies Inc. VP of Human Resources Corey Kephart. The next METL Coalition event is scheduled for Jan. 17 in Topeka.