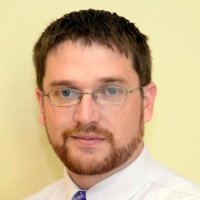 MANHATTAN — The first candidate to file for the Manhattan City Commission is a familiar name to the community.
Former USD 383 Manhattan/Ogden Vice President Aaron Estabrook officially
filed
the
necessary paperwork Friday, noting he'd bring a bit of diversity to the commission as a young professional and parent.
Estabrook says his campaign would focus on fiscal responsibility, economic opportunity and quality services. He'd like to see a push for better wages through economic development.
He also says the city provides many quality services that have a price tag, but need to be maintained.
No stranger to running for political office, Estabrook fell short of garnering enough petitions on the ballot when he ran for the Riley County Commission in 2018 as an Independent. He opted to move ahead with a write-in campaign. He says he appreciates that the city commission is nonpartisan.
Estabrook works as the Business & Community Liaison at Flint Hills Job Corps. He is a graduate of Kansas State University and a veteran, having served in Afghanistan. He and his fiancé Dantia MacDonald live in Downtown Manhattan. He has two daughters, Sophia and Kennedy.