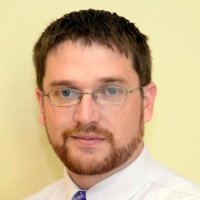 MANHATTAN — A Manhattan man who recently entered the race for a seat on the Manhattan City Commission this fall was arrested Monday.
Aaron Estabrook, 35, was arrested shortly before 8:30 p.m. in the 1100 block of Bluemont Ave. on suspicion of driving under the influence, a second offense according to Tuesday's Riley County Police Department media report. Estabrook was issued a $1,500 bond but was not confined at the time of the report.
Earlier this month, Estabrook became the first person to announce his candidacy for Manhattan City Commission. He also is a former USD 383 Manhattan/Ogden school board member and works with Flint Hills Job Corps.