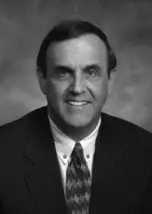 MANHATTAN — An upcoming panel discussion at Kansas State University aims to continue toward solutions to filling jobs for local employers.
It's the second in a series studying the workforce crisis facing the Manhattan area. The previous one was held in December, according to Pottawatomie County Economic Development Corporation Executive Director Jack Allston. The December event was more geared toward construction companies and manufacturing. The next event will bring other industries to the table.
Workforce issues are affecting numerous industries with not enough workers and not enough potential employees with the correct soft skills. Allston says it's a major factor in more schools offering WorkKeys assessments to high school students.
Allston says some of his corporation's studies have shown not only is it getting harder to find skilled employees in the area, but recruiting skilled workers to the Manhattan area also is a struggle.
The workforce crisis summit is happening Friday, May 17 by invitation only to Manhattan Area Chamber of Commerce members. The event is taking place at Kansas State University. For more information visit ecodevo.com or email Jack Allston (
jack@ecodevo.com
).