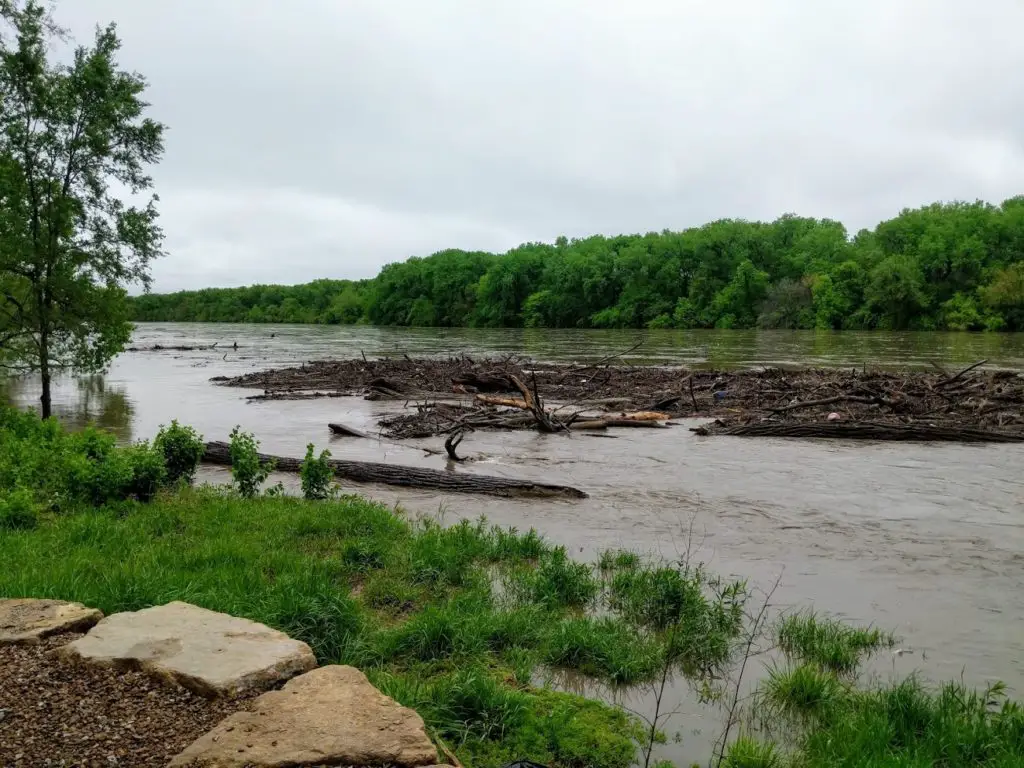 After several days of rain, the outlook for the end of the week looks encouraging for the Manhattan area.
Still, some rivers and streams remain high including the Kansas River which is in a flood warning until Friday afternoon. At 6 a.m. the stage was 17.62 feet, just slightly under flood stage which is 18 feet. Minor flooding is forecast. The river is forecast to rise above flood stage this afternoon then fall below flood stage Friday morning.
Flood warnings on Wildcat Creek were lifted late Wednesday night. A flood warning also continues for Fancy Creek at Randolph until Saturday morning. At 7:15 a.m. the stage was 19.83 feet. Flood stage is 16 feet. The creek will continue to fall below flood stage by early Friday afternoon.